Printed from https://www.writing.com/main/view_item/item_id/2060212-Jane-Austen-October-2015-Newsletter
| | |
| --- | --- |
| | The latest Jane Austen Newsletter. What's new with Jane, talk like Jane Austen Day. |
Jane Austen October Newsletter 2015
Editor: Princess Megan Rose



Hello Everyone! October. Can you believe it? I am here to write another Jane Austen Newsletter. Autumn and Halloween are just around the corner. I love Jane Austen and I can't get enough of Jane Austen. Let's get started.

October 31 is Halloween and talk like Jane Austen Day. On this day, celebrate Halloween and dress like a Jane Austen or regency character. When talking like Jane Austen, use a British accent. Don't use modern words and expressions. Those of you who have read Jane's novels, will know the language. If I talk like this all day, my husband will think I have been watching my Jane Austen novel movies again and he may be right. I just thought this was cool and England wouldn't think anything of anyone talking like Jane all day.

Jane and Halloween. Did she celebrate Halloween? I couldn't find anything on this. Maybe she and her family had pumpkins on her door step. Maybe her mother or Jane baked a pumpkin pie. Have you read the Jane Austen and Zombies book or Darcy Is A Vampire Book? I don't like Zombies and I don't think this book was necessary. I do have the Darcy and vampire book. I do like vampires but like I said before, let's keep Jane Austen and supernatural separate. Northanger Abbey is kind of gothic and is like a novel for Halloween. I will be reading Northanger Abbey later and watch the movie.

Kelly Clarkson bought Jane Austen's ring at an auction in England but the UK and Jane Austen Society wanted it to stay in England. So, they gave Kelly back her money and kept the ring in England. It is a ring with two blue stones and I would be sad to buy it and you had the money to do so and then give it back. Why was it in the auction in the first place?

Pemberly sold for 8 million dollars. It was used in one of Jane's movies but it looked like a museum. It isn't pretty like the one used in Lost In Austen. That is the Pemberly I would want.

Mr. Darcy's Birthday was last month. I should say Colin Firth. He was Mr. Darcy in Pride and Prejudice. You know Colin Firth is quite a handsome man. He is Mr. Darcy.

Anne Chancellor played Caroline Bingley in a 1995 version of Pride and Prejudice. She is a descendant of Jane Austen's brother Edward! How neat is that!

Jane felt improvement of the mind by extensive reading to be a great accomplishment. Darcy said the same thing in Pride and Prejudice.

There have been 11 film and TV adaptions of Pride and Prejudice.

Charlotte Bronte complained Jane's novels had no outside country scenes. I see plenty in the Jane Austen novel movies. Gee, Charlotte, are we jealous? How many novels did she have? I like the Bronte sisters but I am a bigger fan of Jane's.

Autumn. I can picture Jane sitting by a lake or stream writing a novel and admiring the autumn leaves. I can picture her and Cassandra carrying pumpkins into the house.

I hope you have enjoyed this month's newsletter. I will try to do one next month and definitely one at Christmas. Have a beautiful autumn.


Pemberly Points Account (E)
Where points will be kept for Jane Austen Group and Jane Austen Writing Challenge.
#

2050259

by Princess Megan Rose
Jane Austen Writing Challenge (ASR)
A Writing Challenge for all Jane Austen Fans.
#

2017404

by Princess Megan Rose
Jane Austen Discussion Forum (ASR)
A Forum for authors and members who love Jane Austen.
#

1710273

by Princess Megan Rose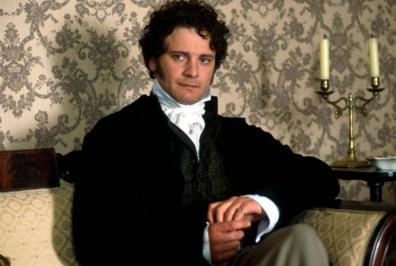 © Copyright 2015 Princess Megan Rose (tigger at Writing.Com). All rights reserved.
Writing.Com, its affiliates and syndicates have been granted non-exclusive rights to display this work.
Printed from https://www.writing.com/main/view_item/item_id/2060212-Jane-Austen-October-2015-Newsletter