Printed from https://www.writing.com/main/view_item/item_id/2088797-Jane-Austen-Newsletter-July-2016
| | |
| --- | --- |
| | This is what's new in the Jane Austen world. What a great place to be! |
Jane Austen Newsletter July 2016
Editor: Princess Megan Rose 21 WDC


Hello Jane Austen Fans and Janeites! I am back with another newsletter. I can't believe we are going into July. Wow. I love doing Jane Austen Newsletters and I hope you will like this one. I hope you will send me a review or an e-mail about this newsletter. Let's get started.

Notice the cover image" You can buy these Jane Austen and Darcy cookie cutters at The Jane Austen Gift Shop in Bath or go on line. Type in Jane Austen Gift Shop at Goggle and the link will pop up.

I have been doing The Abba Song Writing Challenge. Andy~hating university
Andy has done a great job of choosing music. I love writing for this. I watched "Mamma Mia" and I didn't know that Colin Firth was in this movie. I just heard about Colin Firth last year and he is Darcy. I watched the movie and Colin Firth's name was at the end so I rewound it and sure enough, he had played Harry! He is still handsome. WHY DIDN'T I RECOGONIZE HIM? He is Mr. Darcy and still has charm. What a surprise.

Have you any of you watched "Pride, Prejudice and Zombies?" I love it. If you would like to read what I wrote about it, here is the entry I wrote:
"Pride, Prejudice, Zombies"
I don't want to spoil it for you.

I hear "Lady Susan", the book is better then the movie "Love and Friendship." I don't like movie critics so I will wait and see the movie and judge for myself.

Jane Austen included card games in her books. They didn't have video games back then so there were card games.

Whist was played in "Pride and Prejudice,"
Mrs. Goddard of Emma played Piquet.
Casino was played by Annie de Bourough in "P&P"
Cribbage was played by Lady Bertrem in "Mansfield Park"
Elizabeth didn't play Lanterloo in her visit to Netherfield to be with her sick sister. Guess she thought the stakes were too high.

I don't know how these games are played and have never heard of them. I assume they are all English games.

Professor Robert Thurston of Miami University says you can learn a lot of history by reading romance novels. I agree. I learned about Regency times by reading historical romance novels. This includes Jane Austen. I love reading Jane's novels and learning about England. Reading a romance novel of regency times, well I learned more from them then I ever did sitting in high school and college history classes. I made A's and B's but I would rather get a history lesson from a historical romance novel. Now, I am into Jane's novels big time. Jane does history well.

A survey said that women read a romance novel a week. Anyway, I read "P&P" sequels and anything to do with Jane Austen. Thank goodness for my Nook! I down load JA Sample books and others.

Bath , England is a favorite place to get inspiration to write. So is Beatrix Potter's home and the Bronte Sisters. I enjoy their books as well.

This is all I have this month. I welcome comments and any Jane Austen news you may have. Thanks for reading!

Check out these forums:

The Darcy Writing Challenge (ASR)
Writing challenge to earn the Darcy Merit Badge.
#

2077921

by Princess Megan Rose 21 WDC
Darcy's Ladies (E)
For all ladies who love Darcy and Jane Austen.
#

2076376

by Princess Megan Rose 21 WDC
Jane Austen Writing Challenge (ASR)
A Writing Challenge for all Jane Austen Fans.
#

2017404

by Princess Megan Rose 21 WDC
Jane Austen Meeting Place (ASR)
A place to meet other members and write about what you love about Jane Austen.
#

1992432

by Princess Megan Rose 21 WDC


Please check out Minja's Contest. I just love her and her contest idea!

Jane Austen Contest (13+)
Short story contest to celebrate Jane Austen's literature
#

1978499

by ~Minja~

I hope to write for it!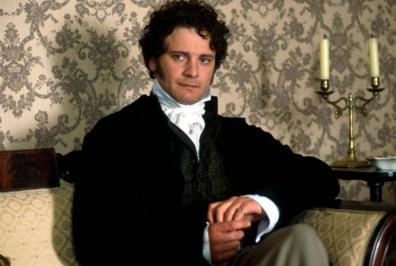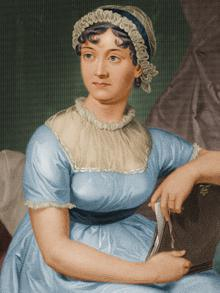 ** Image ID #2058095 Unavailable **


© Copyright 2016 Princess Megan Rose 21 WDC (tigger at Writing.Com). All rights reserved.
Writing.Com, its affiliates and syndicates have been granted non-exclusive rights to display this work.
Printed from https://www.writing.com/main/view_item/item_id/2088797-Jane-Austen-Newsletter-July-2016