"Mama, I'm so scared that they are going to capture us."

"Just lie very quietly, and please, don't make a fuss.
Our hiding place is quite secure, they won't find us here.
As long as you do stay still, there is nothing to fear."



"Why do they want to kill us deer, I don't understand?"

"It's hard to know, my son, what lies in the heart of man.
I believe they've been put under the Black Wizard's spell,
how many years it will last is very hard to tell."

"The Emerald Wizard could help, but he's far, far, away,
somewhere in the Kingdom where the fairy children play.
He has banned Black Wizard from our Kingdom of Elveer,
but danger still lurks because his angry trolls live here."



"Listen, they are gone for now, it's safe, we can go out,
people can't see well at night, so they won't be about."

"Mama do you think there is a brave deer who would go,
to Fairy Kingdom and let the Emerald Wizard know?"

"I'm not sure, but we could try, a brave deer might exist."

"Mama, let me go and find him or this will persist.
My friend, Slippery Fox, will come and help to lead the way,
I will not be all alone, we'll leave here in two days."



"My son, I fear for you, are you sure you have to leave?
If anything should happen, you know that I will grieve."

"I'll be fine, and back here soon, the spell will be broken,
once again we'll live our lives out here in the open."

They traveled under darkness, and also in the day,
With Slippery Fox to guide them, they slowly found their way.
Trolls never realized that they were on a mission,
Soon they found a fairy child willing to listen.

The fairy child took them to Emerald Wizard's home,
They told their story and he said they were not alone.
The spell Black Wizard cast will no longer fill this land,
He broke the spell with words, and a motion of his hands.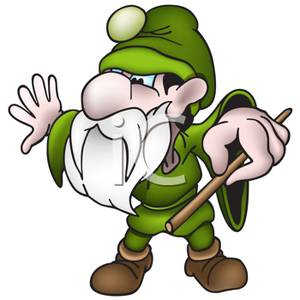 "Go my son back to Elveer, your Kingdom now is free,
I will keep a watchful eye, soon all the trolls will flee.
Our Kingdoms will be locked, no darkness will invade,
If anything should happen, I will come to your aide."

He told the deer to kneel, put a crown upon his head,
"I crown you Emperor of Elveer, here's a cloak of red.
And knighthood for your trusty friend, Sir Slippery Fox,
To cast a spell, ask the cricket, hidden in this box."



He summoned up his dragon to take them home in style,
Soon aloft, they bid farewell, to the emerald isle.
The Kingdom lived in safety, for many years to come.
The Emperor ruled well and fair, dawn to setting sun.



Black Wizard messed up a spell and turned into a toad,
Hawk grabbed him as he sat in sun, out there on the road.
Emerald Wizard stopped to see that all was going well,
It's quiet in Elveer now, how long one cannot tell.





48 LInes
1st Place Winner and Received Fairytale Awardicon