Printed from https://www.writing.com/main/view_item/item_id/2135194-Jane-Austen-Quote-Complain-Pity-Prose
| | |
| --- | --- |
| | A Jane Austen Quote About Complaining and Pity. |
Prompt: "Those who do not complain are never pitied." Jane Austen

Women in Jane Austen's time were afraid to complain.
Afraid of their husband's wrath and were supposed to be
seen and not heard. In silence, they suffered and their
friends pitied them because they knew how they felt.

If you feel pain and sickness and you don't go to a doctor,
how can he help you if he doesn't know you are sick? He
doesn't want to pity you. He wants to help you. The mentally
ill complain a lot and you may pity them but you try to help them.

If you don't complain and let people walk all over you, maybe
you don't want to hurt someone. You think its better for you being sad
then some other soul. Complain, let your feelings out, you will
feel better and we all need a friend. Don't complain all the time.

Do I want pity if I complain? No. I just want answers to the problem
I have having. If I don't complain, no one will help me. I just feel sad
and try to solve this matter on my own. I want a friend and a shoulder
to cry on. We all need a friend from time to time. I do at least.

I will complain when I have to. Don't pity me. Be a friend. I will do the
same for you. Jane Austen is right. If you don't complain, who will know
how you feel unless you are crying and look sad. I am sure women in
Jane Austen's time complained but just to a close sibling or good friend.

Complain. Say what is bothering you. Don't be ashamed. I am sure that
someone can help you. Don't seek pity. Seek friendship, love, a solution
and happiness. Pity those who are mean or those who suffer in silence.
Life is too short to be sad and pitiful. Find a way to be happy and speak up!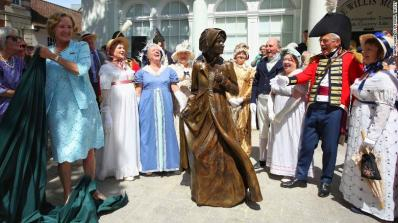 © Copyright 2017 Princess Megan Rose (tigger at Writing.Com). All rights reserved.
Writing.Com, its affiliates and syndicates have been granted non-exclusive rights to display this work.
Printed from https://www.writing.com/main/view_item/item_id/2135194-Jane-Austen-Quote-Complain-Pity-Prose