Printed from https://www.writing.com/main/view_item/item_id/2253574-Sadies-Song
(4)

by

Beholden

Siren song in sibilants. Honourable Mention in Dark Dreamscapes, June 2021.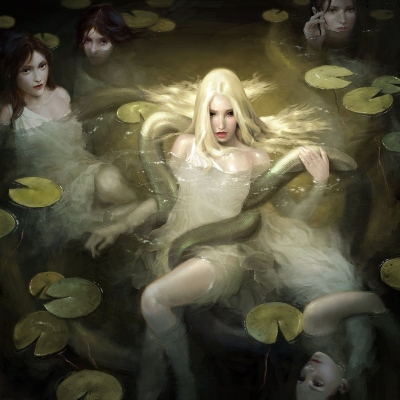 Sadie's Song

Sadie, succulent snake sister, slithering in the shallows,
she sings the sensuous song surrounded by her servant sirens,
their sibilant sounds supporting and sustaining,
sending surely her satanic spell swift upon the silver stream,
soaring, sliding, sonar symphony, sharing signs of sexual synchrony,
through the splash of sloops and sculls, to the smitten sailors' senses
sentience so simply subject, squandered in servile surrender
so they send the ships as senseless spoils of Sadie's singular spite,
to smash upon the stony shore, there to sink into the silence,
safe, secure now from the singing, no sodden, shattered souls surviving.


Line count: 10
Free verse
For Dark Dreamscapes poetry Contest, June 2021
Prompt: As per illustration.


© Copyright 2021 Beholden (beholden at Writing.Com). All rights reserved.
Writing.Com, its affiliates and syndicates have been granted non-exclusive rights to display this work.
Printed from https://www.writing.com/main/view_item/item_id/2253574-Sadies-Song