Printed from https://www.writing.com/main/view_item/item_id/2275671-We-All-Walk-This-World-With-Scars
(3)

Poem of emotional or physical scars we attain and carry with us in life.
We all walk this world with scars
Some are visible - large gashes or small and faded
Some are hidden - locked within the vault of our mind
Some haunt us
Linger and fester
Reminding us of what we once had
Or what we have lost
In the living of this life.
Some simmer unnoticed
Until a fracture happens
Sending us struggling
To make sense of the past.
Each scar is a part of us
In our living, they mark the passage of time
the moments of our life
Our challenges
Our triumphs,
Our failed attempts
Hard won or brutally lost
We are molded by such moments
Character is built
Upon such a foundation
A stronghold that lifts us
And defines us
As human.



Lines = 25.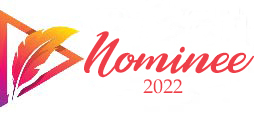 Writer's Cramp - June 29 entry
▼
© Copyright 2022 💙 Carly - NaNoWriMo Warrior (carly1967 at Writing.Com). All rights reserved.
Writing.Com, its affiliates and syndicates have been granted non-exclusive rights to display this work.
Printed from https://www.writing.com/main/view_item/item_id/2275671-We-All-Walk-This-World-With-Scars