Printed from https://www.writing.com/main/view_item/item_id/2296542-Haiku-18049
(3)

Haiku for the Bard. Magnolia against a cotton puff sky.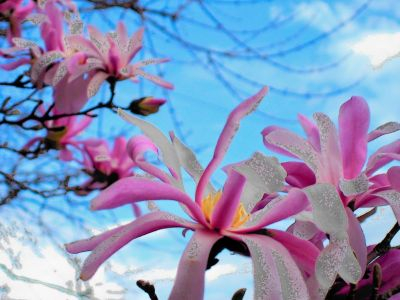 I gaze at
fragrant pink blossoms — dinner
will be served late


Kåre Enga [180.49] (30.mai.2023)

Haiku for "The Bard's Hall Contest"
© Copyright 2023 Kåre Enga 🇹🇭 Udon Thani (enga at Writing.Com). All rights reserved.
Writing.Com, its affiliates and syndicates have been granted non-exclusive rights to display this work.
Printed from https://www.writing.com/main/view_item/item_id/2296542-Haiku-18049