#
870608
added
January 12, 2016 at 12:19pm
Restrictions:
None
Through The Storm (Day one)
We all have tragedies that happen in our lives. These things can take you a place where there isn't even a flicker of light. None that we are aware of. One could stay there and accept the darkness, however with experience changing the thought process can take you around the bend on a new path.

First of all there is nobody to blame if you choose to stay there. This doesn't mean we have to forget hurt, grieving or anything else that took us here. We can all live with a new attitude of being positive. And don't we deserve to feel loved, happiness and inner peace. I want to take us on a journey of feeling good about who you are and what each day can bring. The tiniest of blessings can go unnoticed when you have been in the dark for so long.

Strength comes from within but nobody is strong if they feel defeated. Let's stand up and pay attention to the wonderful things that complete a happy day.

Today I woke up and started my new adventure. No television or computer for the first hour of the day. I sat in silence and listened to myself breath. Yup just breathing.. watching the snow blow by the window and the frost collect on the pane. Deep breathing and my thoughts. This will be my practice for the next 100 days. I hope some of you will try this with me and feel the benefits.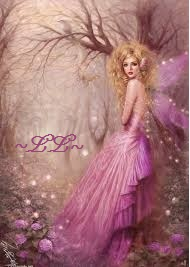 © Copyright 2016 ~Lifelessons~ (UN: lifelessons at Writing.Com). All rights reserved.
~Lifelessons~ has granted Writing.Com, its affiliates and its syndicates non-exclusive rights to display this work.
Log in to Leave Feedback
Printed from https://www.Writing.Com/view/2071486