#
871637
added
January 24, 2016 at 4:43pm
Restrictions:
None
The light frost on the window pain faded due to a fresh fall of snow this morning. I fell into a trance sipping my coffee and watching it gracefully float in front of me. Did you know that each snow flake is like no other? Never one the same, yet they fall together and in unity touching the ground.

Mother nature knows best doesn't she? It gave me something to think about. We as humans are the same. None being the same as the next, yet why can't we be so graceful and unite while we walk the earth?

Each of us being different but yet each of us holding a gift to take part humanity. I know that i am not perfect, my points of snowy flakes might not be the same as the next, but I know my heart is good. I don't doubt that for even a second.

I won't let anyone tell me otherwise any longer. Today was a mind opening experience while I sat in silence. I don't need anyone to tell me I am good but when you hear from others that your intentions aren't good and they can't believe that you are doing something just because you are kind and care, well it hits hard.

The only conclusion I can come to is their own guilt. Passing the buck and not taking ownership for their own mistakes in life.

I will be my own individual snowflake and some will float with me and others will never touch the earth. I think I can finally be okay with that. Not everything is as harmonious as Mother Nature intends it to be.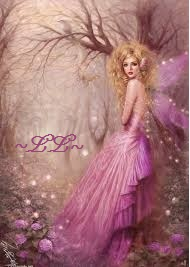 © Copyright 2016 ~Lifelessons~ (UN: lifelessons at Writing.Com). All rights reserved.
~Lifelessons~ has granted Writing.Com, its affiliates and its syndicates non-exclusive rights to display this work.
Log in to Leave Feedback
Printed from https://www.Writing.Com/view/2071486