Printed from https://www.writing.com/main/books/action/view/entry_id/989569
| | |
| --- | --- |
| | Write, write more, write better! |
#
989569
added
July 31, 2020 at 5:14am
Restrictions:
None
Welcome To My Reality Forum (E)
Prompts to help you blog about real life...
#

1967461

by Sunnie
1. Miss Manners: Use the words "please" and "thank you" in your writing.
It's the middle of the night, couldn't sleep, and found "Welcome To My Reality Forum"
[E] with 65 prompts for the month of August. Wow, great find.
So, I just worked on the first one. I remember participating before a few years back. Didn't realize the forum was still open. So, please bear with me this night and stick with this blog. Thank you for that!


2:37 am. The last couple of nights I find it difficult to sleep through the night. I am used to waking up a couple of times but I usually manage to sleep it off again. Yesterday I was awake all night and tonight as well, I find it hard to catch up with the dream I was dreaming. Can't remember anyways.

10:56 am. Just participated in the virtual holiday trip 30 days around the world by 30-Day BC and BCoFs. It's starting tomorrow and I am doing both!
So, with a bit of luck I can do three prompts a day in August. Wow, busy!! I am looking forward to that trip and I am sure Witchy woman
has done her utmost to make it wonderful. I know I enjoyed it tremendously in the past. So, thank you, Lyn, in advance!


A beautiful day already. The sun is shining, it's really sunny and the temperature will rise during the day. We had planned dinner with a friend of my stepmom today, but she postponed it till tomorrow. So, I took the leftovers from yesterday out of the freezer to melt. Chinese, it was lovely yesterday, it will be today.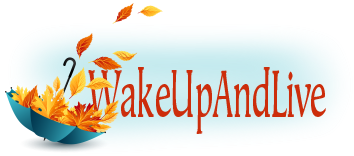 © Copyright 2020 WakeUpAndLive (UN: wiesblaize at Writing.Com). All rights reserved.
WakeUpAndLive has granted Writing.Com, its affiliates and its syndicates non-exclusive rights to display this work.
Printed from https://www.writing.com/main/books/action/view/entry_id/989569