Printed from https://www.writing.com/main/books/action/view/entry_id/991829
| | |
| --- | --- |
| | Write, write more, write better! |
#
991829
added
August 29, 2020 at 4:47pm
Restrictions:
None
A liverwurst sandwich to go!
Welcome To My Reality Forum (E)
Prompts to help you blog about real life...
#

1967461

by Sunnie
10. Baker's Dozen: Imagine the scents and sights of a bakery and write.

It's Saturday evening, ten past ten, and I am eating a liverwurst sandwich. Because I took the bread out of the freezer, it had to warm up in the microwave first before I could make the sandwich. The bread suddenly smells like it's just out of the bakery's oven. Yummy! I love the smell of warm bread. It increases my appetite.

As I am writing I frequently get hungry in the wee hours of the evening. My dinner was good though: moussaka, a Greek dish with aubergine, minced meat, and potatoes. But that liverwurst sandwich, a real treat.

This is my last weekend at the house of my stepmom. When my father died, the week before Xmas 5 years ago, I promised him earlier that I would take care of his wife. And so I did. I took care of her when the Coronavirus broke out in my country and everything went on lockdown. I was here to care for her during her pains due to arthritis. Luckily she is on meds now and she is doing great. 86 years and going strong, apart from her short term memory that is fading fast. But she has no dementia, she can live alone again with the help of friends and family. I have been here for almost 6 months and it's time to leave next week. I feel blessed I could do what I did for her, but now it's time to go home and take up my own life again in my own house. I am really looking forward to that.

Today I started packing and cleaning a bit, Monday the rest and I am all set to go.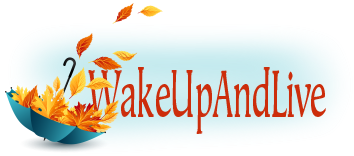 © Copyright 2020 WakeUpAndLive (UN: wiesblaize at Writing.Com). All rights reserved.
WakeUpAndLive has granted Writing.Com, its affiliates and its syndicates non-exclusive rights to display this work.
Printed from https://www.writing.com/main/books/action/view/entry_id/991829