Printed from https://www.writing.com/main/books/entry_id/1004733-Proboscis-Monkey
#
1004733
added
February 18, 2021 at 8:41am
Restrictions:
None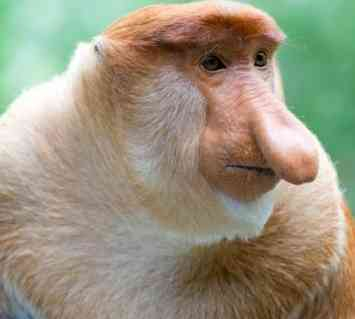 Proboscis Monkey

How supremely descriptive
is the word "bulbous,"
its clear relation to things globular
quite apparent, abundantly so,
as witnessed by there being
no better likeness to its meaning
than the glorious appendage
that is the nose of the Proboscis.


Line Count: 8
Free Verse
For Express It In Eight, February 18 2021
Prompt: Bulbous.

© Copyright 2021 Beholden (UN: beholden at Writing.Com). All rights reserved.
Beholden has granted Writing.Com, its affiliates and its syndicates non-exclusive rights to display this work.
Printed from https://www.writing.com/main/books/entry_id/1004733-Proboscis-Monkey