Printed from https://www.writing.com/main/books/entry_id/854642-Trying-to-get-back-in-the-saddle--the-writing-Horse
(2)

A Shiny New Start to 2015(Never mind it's now 2018!) Oops 2019! Writing why and wherefore.
#
854642
added
July 17, 2015 at 7:09pm
Restrictions:
None
Trying to get back in the saddle--the writing Horse!!
Wow it's getting closer to fall,and I'm hoping to start working on my editing to get some more writing done and shared! Been looking at past projects tons of paper to go through. Notebooks that have been dragged around the country over the years! They say G-d laughs at our plans,as we make them. How many times have I as well as others who have shared their parts of life with me.
I'm like a squirrel hording nuts for winter! As things go right now,I'm just doing the " Behind the scenes stuff,as They taught me in C.N.A class years ago,"The daily activities of life!".

Sometimes I ponder how John Lennon spent five years out of the limelight,and just enjoying being a house husband. As so many are unsung heroes,behind the scenes,the working class heroes who are Cashiers for example... (I did that at K-mart and Walmart Garden centers,also at a store called Cofers in Athens,Ga. Another home and garden center. I remember my boss Hal Cofer,he hired me right away,in the good old days when you could just take a chance and walk into a store and be hired on the power of your own personality. He was a kind man and I learned how to do the cash register before all the digital things came to pass. Some day will expound on that. I met so many nice folks over the years,some were bastards,but as they say "It takes all kinds to make a world" "There are good and bad in every race"



So it's always up to us as to how we react to those around us. Life is a series of test's to bring us to a higher reality,beyond our own egos which is selfish. The point of playing the Chess game of life is to deal out what we would want for ourself.
Hillel a great teacher and healer said in the 3rd century "What you don't like don't do to others" Seems simple to me what he meant though it took many years of hard knocks to still stay and want to walk the right path.

Jesus later said it quite well " Do unto others as you would want it done to you."

Though the sources are different the message is the same...
So this is the kind of stuff I ponder,as I wash a cup,or tend to the garden.

Welcome to our long journey!!


https://youtu.be/HlhwPXpfSoc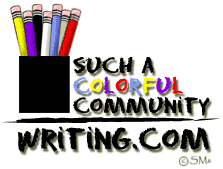 © Copyright 2015 Merry d prays for peace ✌️ (UN: dlspiritwriter at Writing.Com). All rights reserved.
Merry d prays for peace ✌️ has granted Writing.Com, its affiliates and its syndicates non-exclusive rights to display this work.
Printed from https://www.writing.com/main/books/entry_id/854642-Trying-to-get-back-in-the-saddle--the-writing-Horse