Printed from https://www.writing.com/main/books/entry_id/854727-ACROSS-A-SHORT-CUT-LAWN
| | |
| --- | --- |
| | You are what you write. Illusion and Reality...I reside in between. Where are you? |
#
854727
added
July 18, 2015 at 5:57pm
Restrictions:
None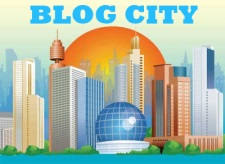 Prompt: Create something with an unwise owl, a disloyal dog, a demanding cat, a slow rabbit and a fast turtle.. story, poem, make it yours.
ACROSS A SHORT-CUT LAWN

The slow rabbit hopped deliberately,
Barely half-an-inch above the short-cut lawn,
Mowed and trimed and watered liberally,
To reach the patch of carrots before the dawn.

The unwise owl observed the rabbit's progress
Wondering at the reason why,
The bunnie's slowness might be less,
If he were to flap his longish ears and fly.

Across the neat and short-cut lawn,
Another creature flashed with speed,
To reach the patch before the dawn,
A surprise to see the fast turtle's lead.

On the sidewalk beside the lawn,
A disloyal dog pulled off his leash,
The fragile leather he had gnawed,
To break and run and never cease.

The disloyal dog chased the cat,
And stumbled over the turtle speeding,
and fell headlong into the rabbit's lap,
To disrupt the race that he'd been leading.

To the utter amusement of the demanding cat,
The rabbit flapped his ears in high frustration,
To see a dog rolling end to end and landing flat,
On his carrot of choce a cruel tantalization.

The unwise owl was deeply fasincated,
By the how the accident changed his perception,
As the fast turtle rushed past unabated,
And the chase continued without interuption.

The rabbit still got his carrot to munch,
The turtle out of sight and very much long gone,
The dog getting winded and worried for lunch,
And the cat strutting across the well-kept short-cut lawn.

Peace and Love...>>> iggy
© Copyright 2015 iguanamountain (UN: iguanamountain at Writing.Com). All rights reserved.
iguanamountain has granted Writing.Com, its affiliates and its syndicates non-exclusive rights to display this work.
Printed from https://www.writing.com/main/books/entry_id/854727-ACROSS-A-SHORT-CUT-LAWN