Printed from https://www.writing.com/main/books/entry_id/854899-WORDS-IN-SOLITUDE
| | |
| --- | --- |
| | You are what you write. Illusion and Reality...I reside in between. Where are you? |
#
854899
added
July 20, 2015 at 1:17pm
Restrictions:
None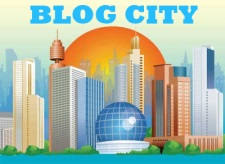 Prompt: Rebecca Solnit says: "Writing is saying to no one and to everyone the things it is not possible to say to someone. Or rather writing is saying to the no one who may eventually be the reader those things one has no someone to whom to say them." Do you think she is referring to writing in relation to solitude? What do you think on the subject where your writing is concerned?



-------------------------------------------------------------

I think Ms. Solnit is writing to express herself with no intention or concern that anyone might or should read what she has written. It is purely self-expression. If there is stuff in your head that needs to get out, writing it down often helps clarify and resolve some of the concerns. Writing for self can also be a simple exercise in writing. Training your brain to express using language that makes sense.

Look at what people do with journals and diaries. They write to keep a record of their daily life and thoughts with no intention that anyone else would read them. I have maybe forty years of journals. It's better than my brain for remembering where and when and who. Before digital media it was all hand written in books that are too heavy to carry around now, so they sit in a trunk in far-off Wyoming.

I have used automatic writing for many years to see what's there. And a great deal of the images and concepts of my novels started from those early writing. And many of the characters evolved out of the automatic stuff. That's definitely writing in solitude, but with no plan or conscious intent. Just being relaxed enough to do that---without trying to judge or direct the stream, can be very difficult. As soon as you do, the automatic part evaporates. It is a different kind of discipline. I guess like a form of meditation.

So, is it a form of channeling from another dimension, from another part of my soul, from another layer within my own mind? I don't know. But it works for me.

Write on!...>>>iggy
© Copyright 2015 iguanamountain (UN: iguanamountain at Writing.Com). All rights reserved.
iguanamountain has granted Writing.Com, its affiliates and its syndicates non-exclusive rights to display this work.
Printed from https://www.writing.com/main/books/entry_id/854899-WORDS-IN-SOLITUDE