Printed from https://www.writing.com/main/books/entry_id/855031-THE-WONDER-OF-TREES
| | |
| --- | --- |
| | You are what you write. Illusion and Reality...I reside in between. Where are you? |
#
855031
added
July 21, 2015 at 3:57pm
Restrictions:
None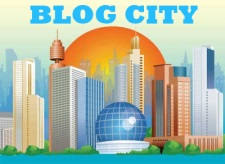 Prompt: Trees: We get many material uses out of trees. Are there any other intangible, artistic, or philosophical uses of them that come to your mind?


This a repost of an old blog because it says what I wanted for this one.

When I was writing Tears of the Willow, I lived in Ridgeway, Ontario. Just down the road there was a huge Willow tree fed by an irrigation ditch. The tree grew right beside the road. I could stand on the bridge and touch some of the lower branches. It became a habit to walk down and visit that old tree every day I was at home writing. It became the symbol for my book.

There is something eternal and extremely powerful with the spirit of these old living creatures that must stand in one place observing all that passes by and goes on around their ever expanding trunk.

When I lived on a mountain in Wyoming, there was one of the very old, original Lodge-pole Pines that survived numerous forest fires that destroyed almost all of those trees. It was so big, I could only reach about one-third of the way around it. I used to walk down and give it a hug every few days. Again so ancient and enduring. It's still there as I'm sure the Willow is still gracefully draped over the ditch after returning after another difficult winter of snow and ice.

In Belize we still have some of the Royal Palms that grow very tall and elegant. Some planted, I'm sure by some of the original settlers. The buildings may have disintegrated to rot and insects, but the trees on the impressive entrance still survive.

It is very humbling to realize the uncounted years of human existence these very long-lived entities have patiently observed and silently endured.

Long live the trees! >>>iggy
© Copyright 2015 iguanamountain (UN: iguanamountain at Writing.Com). All rights reserved.
iguanamountain has granted Writing.Com, its affiliates and its syndicates non-exclusive rights to display this work.
Printed from https://www.writing.com/main/books/entry_id/855031-THE-WONDER-OF-TREES