Printed from https://www.writing.com/main/books/entry_id/855094-LIFE-IS-A-PUZZLE
| | |
| --- | --- |
| | You are what you write. Illusion and Reality...I reside in between. Where are you? |
#
855094
added
July 22, 2015 at 11:03am
Restrictions:
None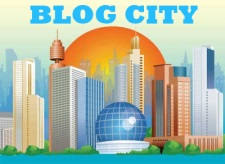 Prompt: "Life isn't about finding yourself. Life is about creating yourself."
George Bernard Shaw Do you agree?
I don't think I agree with George's statement. Some people really have to find themselves. Actually most young teens certainly have to face that struggle. And who's to help? Their parents? Their friends, if they have any close ones. Their teachers, if they're lucky. And then there's experiences both good and bad.

I also see smart and clever individuals who have created a persona. Maybe bold and aggressive, maybe cool or sexy, super moms or dads, the exceptional athlete. It goes on and on. But who are they really? We know they have fears and insecurities well hidden. How often have you heard, "She's actually a pretty nice person, once you get to know her." Or, "He's not like that really. He just has a hard time meeting new people."

If a person is honest with self and feels comfortable, is that created? Is a personality something that evolves over time and without conscious thought created? Is a person who's ego drives them to behave in a certain way (good or bad) doing it without knowing? Are they disconnected from self?

I believe some folks stumble along through life never knowing who they really are or could be. They eat, sleep, watch television and their iPhone if they're lucky to have those amenities.

People that are hungry and worried about when they're going to eat again have a different perspective on life. All the millions who live in poverty with kids spend little time worrying about finding themselves, other than into a different situation. Some become very strong, knowledgeable, loving individuals, and they didn't create it or plan it that way. Go figure.

We're all born with the raw materials. After that it is a puzzle to solve.

How's your puzzle?...>>>iggy
© Copyright 2015 iguanamountain (UN: iguanamountain at Writing.Com). All rights reserved.
iguanamountain has granted Writing.Com, its affiliates and its syndicates non-exclusive rights to display this work.
Printed from https://www.writing.com/main/books/entry_id/855094-LIFE-IS-A-PUZZLE