Printed from https://www.writing.com/main/books/entry_id/855560-OUT-OF-THE-GRIND
| | |
| --- | --- |
| | You are what you write. Illusion and Reality...I reside in between. Where are you? |
#
855560
added
July 27, 2015 at 12:54pm
Restrictions:
None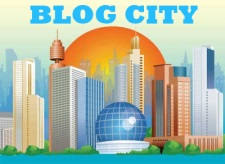 Prompt: What would it be like to have a secret place, imaginary or real, where you'd like to go to escape from the grind of everyday life? Can you describe the landscape of such a place for you?
I think when I moved into the sailboat in the marina in Belize, I left the grind of everyday life behind. And now I'm housesitting for several different places. All tropical paradise kind of locations. This would include the Caribbean Ocean, palm trees, some beach, palapas and docks, swiming pool. Big house, big screen TV, and food to eat. I shot a wedding on Saturday so even have some more income. How's that for escaping the 'grind'?


And another bit of news, I enjoyed this morning.

How Arctic ice has made fools of all those poor warmists

Two events last week brought yet further twists to one of the longest-running farces of our modern world. One was the revelation by the European Space Agency that in 2013 and 2014, after years when the volume of Arctic ice had been diminishing, it increased again by as much as 33 per cent.

The other was that Canadian scientists studying the effect of climate change on Arctic ice from an icebreaker had to suspend their research, when their vessel was called to the aid of other ships trapped in the thickest summer ice seen in Hudson Bay for 20 years.

It seems the created illusion of warming has a frozen solid reality. Ha!

Peace & Love...>>>iggy
© Copyright 2015 iguanamountain (UN: iguanamountain at Writing.Com). All rights reserved.
iguanamountain has granted Writing.Com, its affiliates and its syndicates non-exclusive rights to display this work.
Printed from https://www.writing.com/main/books/entry_id/855560-OUT-OF-THE-GRIND