Printed from https://www.writing.com/main/books/entry_id/855953-SUMMERTIME-HAPPINESS
| | |
| --- | --- |
| | You are what you write. Illusion and Reality...I reside in between. Where are you? |
#
855953
added
July 31, 2015 at 8:42am
Restrictions:
None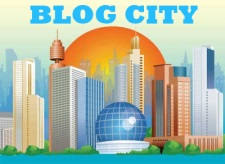 Playwright Anton Chekkov said, "People don't notice whether it is winter or summer if they are happy." Do you agree with him? Why or Why not? Would you say you are happier during the summer than other seasons? Why or Why not?
Funny question for me...

I live in Belize. That's in Central America, east of Mexico's Yucatan, Guatemala and Honduras. That's tropical, Caribbean climate, SUMMER ALL THE TIME. Well, we do get cold fronts blowing down from southern US, and the temps drop down to 75 degrees. I have to wear a long-sleeve shirt and use a light-weight quilt at night. Brrrr...

When I left Wyoming, I left a big box of winter gear: parka, snowboots, snow pants, scarfs, gloves, long underwear, heavy socks, sweaters, wool shirts, heavy pants. That went along with the snowmobile and sleds. I lived on top of a mountain at 8,600 altitude. We had WINTER for at least six months. The roads were usually plowed open by mid-June.

The car had to be parked about two miles from the house. I used the snowmobile to commute to and from the parking area. The rest of the road was groomed as a snowmobile trail, which was great. Then the twenty-two miles to town over snowpacked mountain roads down to the town. It meant changing outer clothes several times each day. There was always the consideration of staying in town after dark and having to do that clothing and snowmobile process up where there are no lights. Also there were a couple very steep, icy, snowpacked, rutted hills that had to be negotiated. A few times I had to give up back down and return to town to stay at a friends place. Not a happy time for my dog and cats up on the mountain.

Usually everything worked OK. I loved the mountain forest in the snow. Shoveling it was not fun, and bringing in extra fire wood was not fun, and shoveling snow into the cistern for summer water was backbreaking, but still. I LOVED THE WINTER ON THE MOUNTAIN.

That's all behind me now, and tropical paradise is the place to be. I notice that it snowed in Wyoming yesterday at higher elevations. I imagine what I'm missing and laugh!

Living in Summertime Happiness...>>>iggy
© Copyright 2015 iguanamountain (UN: iguanamountain at Writing.Com). All rights reserved.
iguanamountain has granted Writing.Com, its affiliates and its syndicates non-exclusive rights to display this work.
Printed from https://www.writing.com/main/books/entry_id/855953-SUMMERTIME-HAPPINESS