| | |
| --- | --- |
| | You are what you write. Illusion and Reality...I reside in between. Where are you? |
#
857468
added
August 15, 2015 at 11:01am
Restrictions:
None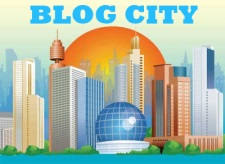 What is the hardest part about learning a new skill? Do you enjoy a challenge or do you like things to come easily?
I enjoy a challenge. It makes my brain work!

I was never good at languages. I live in a country that speaks Spanis, Creol, Mayan, and English. I can say hello, please, thank you, yes, no, and basic one to ten in Spanish and French.

After living in Iran, off and one, for over ten years, I can handle basic communications and have vocabulary in tools, theater, movies, and a little about writing. I can understand a great deal more than I can speak. I can even read numbers to 1,000 and speak them. This leaning was/is very difficult and I forget what I don't use.

With writing I have struggled with puncuation because I overlook errors when I'm reading. The best for me is to read outloud, then the logic of commas is obvious. Run-on sentences and POV slips show up as well. I think reading outloud slows the process down. It works for me, but it took a long time to learn..

Writing is not a new skill, but I never stopped learning---and I enjoy it very much!

Write on...>>>iggy
© Copyright 2015 iguanamountain (UN: iguanamountain at Writing.Com). All rights reserved.
iguanamountain has granted Writing.Com, its affiliates and its syndicates non-exclusive rights to display this work.
Log in to Leave Feedback
Printed from https://www.Writing.Com/view/1962205