| | |
| --- | --- |
| | You are what you write. Illusion and Reality...I reside in between. Where are you? |
#
857649
added
August 17, 2015 at 9:33am
Restrictions:
None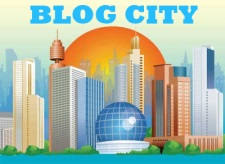 Prompt: "Vulgarity is no substitute for wit." Maggie Smith in Downton Abbey
How do you think vulgarity and wit affect speech?
I hear the dock and boat workers from my sailboat (Pania) while they have their conversations that usually include much laughter. I do not understand Creole, but they use the word 'f**k' or 'f**king' at least once in EVERY PHRASE. When translated a few times, the subject matter is crude, sexual, or insulting. Even ordinary topics are colored with the 'F-word'.

The word is woven into the speech of men in many cultures The military always communicated with f**k in all casual speech. For younger men, it depends where and which high school they attended. Peer pressure within groups cause vulgar speech patterns to represent being touch and masculine.

In all of that, there is very little humor and wit.

During certain bursts of extreme justified anger, a whole string of colorful expletives is appropriate and very expressive. It is usually not meant to be clever or funny. The speaker usually feels much better and highly enlivened.

A few comedians can get away with clever vulgarity. But they know how to use the language for their advantage.

In agreement with Maggie Smith...>>>iggy
© Copyright 2015 iguanamountain (UN: iguanamountain at Writing.Com). All rights reserved.
iguanamountain has granted Writing.Com, its affiliates and its syndicates non-exclusive rights to display this work.
Log in to Leave Feedback
Printed from https://www.Writing.Com/view/1962205