Printed from https://www.writing.com/main/books/entry_id/857833-TO-START-THE-DAY
| | |
| --- | --- |
| | You are what you write. Illusion and Reality...I reside in between. Where are you? |
#
857833
added
August 19, 2015 at 4:02pm
Restrictions:
None
This was written yesterday for August 18th...Lost the internet and it did not get back until Wednesday afternoon.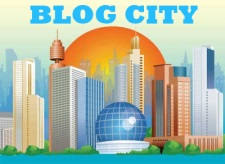 Prompt: How do you begin each day? What is the best way for anyone to begin each day? View this from any angle that you wish.
My first point about that is that anyone is for sure not everyone.

The varieties of waking-ups are uncounted. Our daily, mostly unconscious, visit to the state of sleep is what? A period of restoration? An escape? A chance for your poor body to digest all the food you just ate too much of? A time your brain uses to sort and file and seconds your were awake during the day?

Whatever happens, you (usually) wake up refreshed, ready to face another waking day. And without that particular kind of time-out, you'd be grumpy and feeling tired, and by the end of another day you would collapse.

I used to go for the coffee, absolutely the first thing. Then at my advanced age, learned that I needed some plain, clean water, a tumbler full. Not too cold, to give the body's system a chance to start properly. After about a half-hour it's good to go for the first cup of strong, black coffee. I find I drink less coffee, and the start-up feels great. I notice that I wake-up thirsty, probably always have. The three cups of early coffee were an attempt to quench my thirst. The water works better!

Now if you have kids, roommates, or grumpy lovers, that puts a kink in the perfect waking up with peaceful thoughts and quiet contemplation. You can be thrust into instant chaos. Or there can be a jangling alarm, phone or radio alarm. That puts you into instant washing, dressing, instant breakfast , and out the door to commute for forth-five minutes on a bus or train. That's your quiet wake-up time.

You only escape at the end of the day when you fall into lovely sleep.

Dream on...>>>iggy
© Copyright 2015 iguanamountain (UN: iguanamountain at Writing.Com). All rights reserved.
iguanamountain has granted Writing.Com, its affiliates and its syndicates non-exclusive rights to display this work.
Printed from https://www.writing.com/main/books/entry_id/857833-TO-START-THE-DAY