| | |
| --- | --- |
| | You are what you write. Illusion and Reality...I reside in between. Where are you? |
#
859950
added
September 13, 2015 at 2:36pm
Restrictions:
None


A Sunday awareness blog for curious minds...



The general population of the planet is going to be told that this agenda is "voluntary" and that it is all about "ending poverty" and "fighting climate change", but that is not the full story.

Unfortunately, there is so much positive spin around this plan that most people will not be able to see through it. Just check out an excerpt from a piece that was published on the official UN website yesterday…
The excerpt reads:


The United Nations General Assembly today approved a resolution sending the draft '2030 Agenda for Sustainable Development' to Member States for adoption later this month, bringing the international community "to the cusp of decisions that can help realize the… dream of a world of peace and dignity for all," according to Secretary-General Ban Ki-moon.



With world leaders expected to adopt the text at a 25-27 September summit in New York, the UN chief said Agenda 2030 aims high, seeking to put people at the centre of development; foster human well-being, prosperity, peace and justice on a healthy planet and pursue respect for the human rights of all people and gender equality.
Doesn't it all sound so nice and peaceful?

But what is "sustainable development?"

Patrick Wood, an economist and author of "Technocracy Rising: The Trojan Horse of Global Transformation, says "it's clear the U.N. and its supporters see sustainable development as more than just the way to a cleaner environment. They see it as the vehicle for creating a long-sought new international economic order, or "New World Order."

"This is probably the most difficult task we have ever given ourselves, which is to intentionally transform the economic development model, for the first time in human history," Figueres, who heads up the U.N.'s Framework Convention on Climate Change, told reporters in February.
"This is the first time in the history of mankind that we are setting ourselves the task of intentionally, within a defined period of time, to change the economic development model that has been reigning for the at least 150 years, since the industrial revolution," Figueres said.

They plan to

"intentionally transform the economic development model"?


What will this new system look like?

How will they achieve this "utopia" they are promising us? Is there deeper meanings behind the high language?

Research, watch and learn...>>>iggy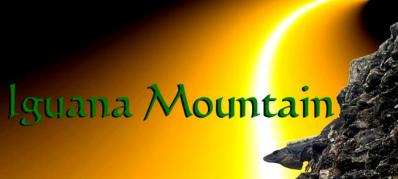 © Copyright 2015 iguanamountain (UN: iguanamountain at Writing.Com). All rights reserved.
iguanamountain has granted Writing.Com, its affiliates and its syndicates non-exclusive rights to display this work.
Log in to Leave Feedback
Printed from https://www.Writing.Com/view/1962205