#
871747
added
January 25, 2016 at 7:41pm
Restrictions:
None
day thirteen ~ Falling In love
Now I know the title of this entry can sound corny or I might sound like I am into myself. Not at all!!

We all have those days when we look in the mirror and the makeup goes on great, your hair isn't frizzy, your outfit matches.. yeah all the things that "never" happen all at once. Well not unless you have someone helping you in the mornings when you have to run out the door.

When this does happen we say "hey, you look hot mama"


Why can't we feel this way on any day? Even if we were at home in pj's flopped on the couch. Do we not deserve to give ourselves the same compliment even at our worse. On the inside we know who we are, so why not expose it to the rest of the world on a daily basis.

Is it confidence? Do we feel more confident when we look like a 10. I want to feel that every day. I want to be able to walk out the door no matter what I look like and be okay with it.

I am really bad for doing this. I have to say, I won't even go to the mail without a bit of makeup and dressed.

I think because my rosacea can get pretty bad. I feel as though if I look good I will feel good. I have always continued to get up get dressed, put on makeup in case I get caught with a unexpected visitor or i have to run out in a hurry. Now I can do this and end up right in bed again.

My friends tease me because they always try to catch me off guard. I don't think it is vanity. I think it is more me wanting to love "me"

It almost sounds abusive to myself doesn't it? I do beat myself up constantly about loving me for who I am. I think it comes from being chronically ill. Not giving in to it? I don't want the negative approach by people. I hate hearing. Poor you, you look awful.

If I sit around in my pj's and not gave a crap, well I would be giving in to a spiral of depression and self doubt. I rather love me in the mirror and deal with my day as I have to. I don't think there is anything wrong with starting the day off on a positive note.

When I was working I was up early, ready and out the door with so much energy. I was healthy and it showed. I didn't have feel as though I had to try. I just was okay with me!

I want to be in love with her again. I don't want to self doubt anything about myself. My looks, my health, my inner thoughts, my passions or decisions. it's a feel good thing.

I know it is a journey and that is what this is all about. Finding "her". I want to fall in love. Is that wrong?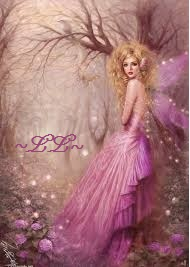 © Copyright 2016 ~Lifelessons~ (UN: lifelessons at Writing.Com). All rights reserved.
~Lifelessons~ has granted Writing.Com, its affiliates and its syndicates non-exclusive rights to display this work.
Log in to Leave Feedback
Printed from https://www.Writing.Com/view/2071486