| | |
| --- | --- |
| | You are what you write. Illusion and Reality...I reside in between. Where are you? |
#
877688
added
March 28, 2016 at 12:09pm
Restrictions:
None


I think poetry is like visual art. The writer uses words like a painter creating images with texture, color, sound. You can't mess with another's art.
If the poetry is written with structural guidelines or limitations, then more study is necessary if the writer has weak spots within the format.
Mostly reaction is emotional to the images created. If a narrative is involved as a story, that can be appreciated or struggled with. I think poetry is infinite in possibility.

- - - - - - - - - - - -

Do you think published authors should participate in writing workshops to help other writers accomplish their writing goals?
( Kind of like paying it forward) Have you ever attended a writing workshop with a published author? Would you go to one if it was available near you?

Workshops are always valuable both for new writers and published writers. It's one of the few times you get to find out how other writers work, how they create, how they polish. Sometimes they tell you their secrets. I used to go to the Wyoming Writers Association conferences. They were wonderful and I learned a lot. I still follow them on Facebook.

We don't have anything like that in Belize. I'm still crying for a bookstore. Old paperbacks are real treasures when you find them! Hooray for Kindle!

Peace and Love...>>>iggy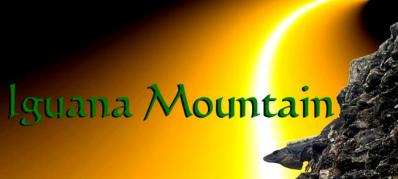 © Copyright 2016 iguanamountain (UN: iguanamountain at Writing.Com). All rights reserved.
iguanamountain has granted Writing.Com, its affiliates and its syndicates non-exclusive rights to display this work.
Log in to Leave Feedback
Printed from https://www.Writing.Com/view/1962205