| | |
| --- | --- |
| | You are what you write. Illusion and Reality...I reside in between. Where are you? |
#
884008
added
June 6, 2016 at 2:20pm
Restrictions:
None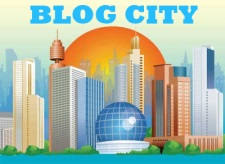 Prompt: What do you think is the difference between a short-short story and a prose poem?
This question is because some people are mixing up the two.




I think this would be called a prose poem...



There is a right and there is a wrong,
And there is a different way of doing almost everything.
Escape it not. Be wary of trying not.
Be scheme yourself into a new vale of intent…
Words come in exquisite waterfalls of unstoppable cadences,
Pushing everything out of its way, your way, our way.



Not since the evolution of new words, new language, does the preparation of poetry have any lasting effect. It's an outlandish scheme, but one that has color, striking images and little emotional zingers…if you let it flow without impedance. Understand?…then do it!

I think this is a short-short story...

Snapshot: Billy-Bob Baggins


Convoluted, centrist, and overwhelmingly accommodating, the big man called Baggins stood resolutely in the path of the oncoming vehicles. His wife, children, friends and neighbors stood a few steps behind him in the dew-wet grass. All eyes were focused on Billy-Bob to see if he would truly stand firm against the onrushing tide of public outrage that threatened to engulf them all.



The story is a captured moment told with naration or dialogue.

The difference is the use of language and structure. And it's not a hard rule, it's very grey and fluid.
Just write it!

Peace and Love...>>>iggy
© Copyright 2016 iguanamountain (UN: iguanamountain at Writing.Com). All rights reserved.
iguanamountain has granted Writing.Com, its affiliates and its syndicates non-exclusive rights to display this work.
Log in to Leave Feedback
Printed from https://www.Writing.Com/view/1962205