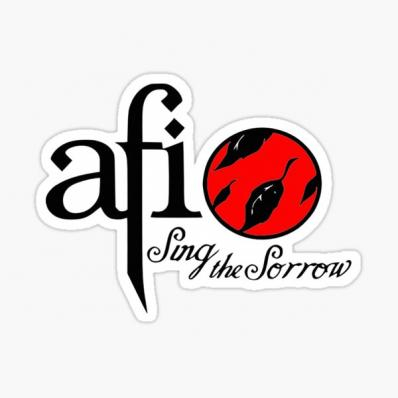 I have always defined myself by music, by what I was listening to and the songs that spoke to me. Growing up, my parents impressed upon me the importance of music in a person's life, and gave me the gift of exposing me to their own extensive album collections from a very early age. I prided myself on my knowledge of classic rock and vintage bands that others my age were rarely familiar with. Weekends always started with my Mom putting a record on to play through the house and draw us all out of bed with song. I loved it when an older person would be talking about music and say "It was before your time," only to be pleasantly surprised when I knew exactly what song or artist they were referring to. Led Zeppelin, The Doors, The Beatles, Pink Floyd, Boston, Fleetwood Mac, Queen, Creedence Clearwater Revival... These artists always made my list of favorite bands when someone asked, and it wasn't until I entered my teens that I started listening to more "modern" music. I loved that too, just as much, and some of the musicians I discovered on my own played a major role in those critically formative years. They fueled my burgeoning creative spirit and inspired me to imagine worlds outside of what I knew, and to look deeper inside my own person.

One of the most important of these to me was AFI and their album 'Sing The Sorrow'. It was released in March of 2003, when I was approaching my graduation from high school, and at only 16 years old I had deep fears about what was coming next, about how my life was going to drastically change. These songs, this album in its entirety, became a cathartic escape from my own growing anxieties as it encouraged my mind to travel elsewhere, to think more about the stories told of other peoples' lives, and to find a strength within myself I didn't know I had before.

AFI stands for 'A Fire Inside', and that became my personal mantra when my inner self grew dark or when things seemed too heavy to bear. I'd struggled with severe depression and insomnia since I was around 11 years old, and music was always the best treatment when the medications didn't help. Davey Havok's (the lead singer of AFI) haunting voice would comfort me, would remind me with his words that things could be dark, things could feel heavy, but there was always a fire burning inside you that nothing could extinguish. My first tattoo was 'a fire inside' in lovely black script, on the inside of my right forearm, to always remind me of this no matter where I was.
I felt understood.

The world IS a scary place and it's OKAY to feel what you feel, but you can light the world with your own fire;
you don't have to be afraid, because you are not standing in the darkness alone.



SONG LIST
Miseria Cantare: The Beginning
The Leaving Song, Part II
Bleed Black
Silver & Cold
Dancing Through Sunday
Girl's Not Grey
Death of Seasons
The Great Disappointment
Paper Airplanes (makeshift wings)
This Celluloid Dream
The Leaving Song
... but home is nowhere.

The Spoken Word
This Time Imperfect