<< Previous
·
Message List
·
Next >>
Goals week 1/1 - 1/5
1) Working on Edits for Draft 4 of '
Haunted Past
' Focusing on POV and Showing Not Telling
2) Post Draft 4 folder and Draft 4 Chapter 1
3) Work on the Legacy site
4) Work on a maternal line on Ancestry Dot Com
5) Add an entry to my Blogs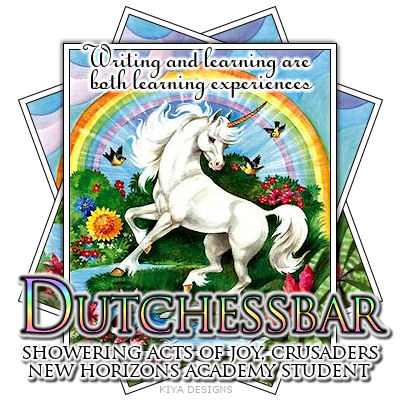 C-NOTES of ENCOURAGEMENT (E)
This shop has encouragement c-notes. The GP raised will help three worthy groups and me.
#

1734536

by Showering Dutchessbarbie.
MESSAGE THREAD
Goals week 1/1 - 1/5
· 01-01-18 4:13pm
by
Showering Dutchessbarbie.
The following section applies to this forum item as a whole, not this individual post.
Any feedback sent through it will go to the forum's owner, The StoryMistress.
Log in to Leave Feedback
Printed from https://www.Writing.Com/view/1949474