<< Previous
·
Message List
·
Next >>
Weekly Goals W/c 30/09
I have so many things to do this week, I have to confess I'm panicking.


Write my weekly poem for Ultimate Poetry Challenge


Write an entry and two reviews for I Write


Keep up with October Prep each day


Complete my assignment for Creative Writing on WDC


Judge "The Taboo Words Contest"
Judge "Verdant Poetry Contest"
Judge No Dialogue


Write as many Chocolate Emporium reviews as I can


Finish reading 'The Turn of Midnight'


Take Saturday off, as it's my birthday, and celebrate!

Rachel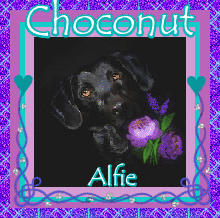 Second Time Around Contest (E)
Have you entered previous contests that you didn't win? Do you feel cheated? Step inside.
#

2164876

by Choco Ohhhh NaNooooo!
Rach's Chocolate Emporium (13+)
A place to purchase reviews, merit badges, and awardicons. We also sell yummy chocolate.
#

2155763

by Choco Ohhhh NaNooooo!
The Taboo Words Contest (13+)
create writing that has wings
#

2139468

by Choco Ohhhh NaNooooo!
Shadows and Light Poetry Contest (E)
Do you love the challenge and creativity of free verse poetry? This contest is for you.
#

1935693

by Angels in my Ear
MESSAGE THREAD
Weekly Goals W/c 30/09
· 09-30-19 6:44am
by
Choco Ohhhh NaNooooo!
The following section applies to this forum item as a whole, not this individual post.
Any feedback sent through it will go to the forum's owner, The StoryMistress.
Log in to Leave Feedback
Printed from https://www.Writing.Com/view/1949474