<< Previous
·
Message List
·
Next >>
Sep 30, 2019 at 9:27am
#
3296961
Like
Edited: October 2, 2019 at 3:20pm
What even ARE goals? 9/30 - whatever Friday is.
by
Jayne
I have stunk quite badly at goals this month. Even personal, IRL non-WdC goals I failed miserably at. But a new month starts tomorrow, so I'm hopping back on the train.
Book app with Rheumatologist. I'm only 2 weeks behind in this.
Join Early to Bed, and have my monthly habits worked out in there.
Join Monthly reading challenge and knock my three books out in the first week.
Make a decision whether I'm going to get that Goodreads challenge trophy or not. Do I need this pressure in my life?
Choose design for new merit badge.
Finish judging Musicology Anthology, which is WAY BEHIND and now I have guilt.
Go to bank, because apparently that's something people still have to do.
Set up the forum a few of us have been considering working on behind the scenes.
Start implementing the other behind the scenes stuff.
Get the reports I need from doctor B to Doctor A.
Mail those reports to person C.
No big deal, right? Most if it can be summarized in "Don't be lazy", but you know, lists work better because I can't remember anything.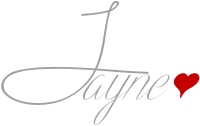 MESSAGE THREAD
What even ARE goals? 9/30 - whatever Friday is.
· 09-30-19 9:27am
by
Jayne
The following section applies to this forum item as a whole, not this individual post.
Any feedback sent through it will go to the forum's owner, The StoryMistress.
Log in to Leave Feedback
Printed from https://www.Writing.Com/view/1949474