<< Previous
·
Message List
·
Next >>
Update for the Week of June 22 to 28, 2020
by
Carly
Writing
I did entries and reviews for Week # 24, Week #25, and Week #26 of the I Write in 2020 Challenge. I am now up to date.
Work on my novel - Arlynn's Way. Not yet, but it is only Saturday.
My writing goal is 750 words a day. (5250 words per week) - I believe I will hit this. I wrote 7 pages offline - if I guesstimate 200 words per page that would be 1400 words that would mean I have my 5250 already and it is Saturday.
Virtual writing meetings for this week:
Mon.:
7 - 9 pm (KW Alliance)
Wed.:
8 - 11 am (Paris Shut Up and Write);
2 - 4 pm Shut Up and Write - Edinburgh &
7 - 9:30 (GWN)
Sat.
4 - 7 am (Paris Shut Up and Write);
Sun. 5 - 8 am (Paris Shut Up and Write).
I also had an in-person visit with a writing friend on Friday afternoon.
Reading:
I will continue to read and write up reviews for books I have completed.
Work:
I have an LTO at Smithson now - 40% - this is my last week. *Sad*
I will organize my notes into my binders and files. This includes tidying up the workspace. Still yet to do.
Learn how to do this job by home learning due to Covid-19. Stay on top of work projects.
Check ECNO to make sure I am being paid accurately. Still need to do.
Health
I have walked 10,000 steps at 4 days this week. That is meeting my high goal. Though I may add 1 or 2 more by Sunday night.
Complete 1 - 3 yoga sessions. Not yet.
Complete 1 - 3 meditation sessions. Not yet.
I am trying to refocus on the the Cinderella Solutions diet or at least manage not to gain weight as we move through the #stayathome phase of this pandemic. I am not doing well with this.
Other
I will vacuum and dust the basement living areas. Not yet.
I finish cleaning off my dresser and dust it. Managing to keep it de-cluttered.
Keep my clutter down to a minimum, particularly in the main living areas of the house. Ongoing.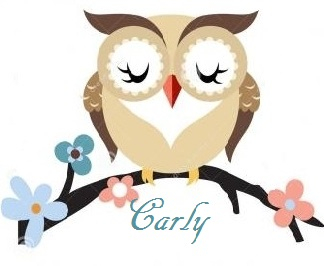 MESSAGE THREAD
Update for the Week of June 22 to 28, 2020
· 06-27-20 7:54pm
by
Carly
The following section applies to this forum item as a whole, not this individual post.
Any feedback sent through it will go to the forum's owner, The StoryMistress.