I want to thank my eighth grade student, Emril, for this drawing. (Pen name to protect his identity.) Emril, you are a very talented young man! Thank you so much for taking the time to produduce the drawing. I hope you like the computerized version!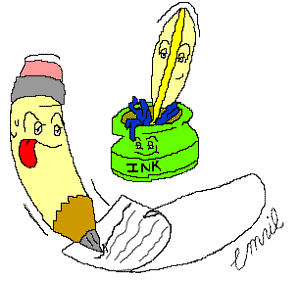 © Copyright 2010 Pepper loving NanoWriMo! (UN: plscholl2 at Writing.Com). All rights reserved.
Pepper loving NanoWriMo! has granted Writing.Com, its affiliates and its syndicates non-exclusive rights to display this work.
Log in to Leave Feedback
Printed from https://www.Writing.Com/view/1654731