As noted, this is a map to accompany "Freiberg: A Visitor's Guide"
, my entry for the 2016 "A Whole New World" contest. The map I originally drew proved to be rather larger than expected, so I'm having to post it in two halves. This half, as you might guess, is the west.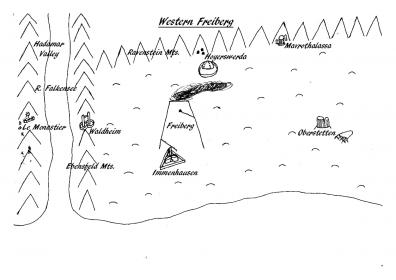 © Copyright 2016 Matt Appleby (UN: mattappleby at Writing.Com). All rights reserved.
Matt Appleby has granted Writing.Com, its affiliates and its syndicates non-exclusive rights to display this work.
Log in to Leave Feedback
Printed from https://www.Writing.Com/view/2093497