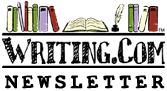 Drama





This week:

Edited by: SpookyB
More Newsletters By This Editor



1. About this Newsletter
2. A Word from our Sponsor
3. Letter from the Editor
4. Editor's Picks
5. A Word from Writing.Com
6. Ask & Answer
7. Removal instructions







** Image ID #1197029 Unavailable **



DRAMA IS:

#1 - The Greek word for "action."

#2 - A real situation or succession of events having the dramatic progression or emotional content of a play.

Dreams - the stuff of inspiration. You, as a writer, can mine your own dreams for dramatic inspiration. Dreams are full of high drama and situations that don't happen in everyday life. If you can harness your dreams, your dramatic inspiration will be unlimited.



Setup as a game show for your brain, Sketchy Memory helps you test and train your memory with a variety of challenges. In each, you'll need to remember what you see.

Get it for Apple iOS.
Creative fun in the palm of your hand.



Many good writers use their dreams for inspiration. Dreams allow us to escape. When we're awake, our logical responses take over - we act as we're expected to, moderating our responses. Ah, but when we dream, Queen Mab takes over. We do superhuman things, yell and fuss and enjoy excitable relationships.

When we model characters inspired by people around us or even in the movies, what can easily fall by the wayside is the emotional subtext. Dreams give you, the writer, access to the emotional truth your characters need, offer new ideas, and create powerful images which can inspire.

Since dreams are fleeting, the best way to capture them is by using a dream journal. Keep it close by and date it before you go to sleep. After your dream, write down all that you can remember in your journal.

To help organize your dreams, use folders based on genre, such as romantic dreams, scary dreams, etc.

When you write about your dreams, use quick words to capture the emotion. Sad, mad, glad, hurt, scared can be used for this. Then, once you're fully awake, expand on those emotions. Did the dream arouse you? Did you feel alienated? Happy? Confused? Scared? Take the intensity you felt and put it into your character's emotion.

Here's an example prompt:

DREAM: Running on the rocks
FEELING: Scared
HOW USED: Running away from someone after me
TITLE: Getting Away

Dreams can help you bring insights, emotions, images, and creativity to your dramas if you let them.



Has a dream inspired you? Write in and tell us. If you have a static item inspired by a dream, send it in.



The next two scenes for our working play, "War and Wine," have been added. Feedback welcome. There's only one scene left to add now.


War and Wine (13+)
Young Edmund Huet struggles to maintain his family's vineyard during World War II.
#1452559 by SpookyB


Reference material for this newsletter came from:


ASIN: 1879505495
ID #109652

Product Type:

Book

Reviewer:

SpookyB

Review Rated:

ASR

Amazon's Price: $ 10.86
You Save: $ 4.09


Results of the Hot Drama Poll for SEP/OCT

QUESTION: What shows are you watching because you consider them good "drama?"

#1 - House
#2 - Dirty Sexy Money





Here are some Drama items on WDC:




The Asylum (E)
Come wander the twisted corridors housing my shorter works. Short stories in many genres.
#1492848 by Adriana Noir
Invalid Item
This item number is not valid.
#1492608 by Not Available.
ASIN: 1416535020
ID #109344

Product Type:

Book

Reviewer:

Joywitch

Review Rated:

E

Amazon's Price: $ 16.00
You Save: $ 9.00




Some Drama Activities here on WDC:






Drama Forum (13+)
For those of us drama queens and kings, a forum to swap writing ideas and post questions
#1394242 by Joywitch



Have an opinion on what you've read here today? Then send the Editor feedback! Find an item that you think would be perfect for showcasing here? Submit it for consideration in the newsletter!
https://Writing.Com/main/newsletters/action/nli_form



Don't forget to support our sponsor!




Joywitch


Great newsletter, Steph. Smile
You're so right when you say adding shadows to a character deepens it. Just like in painting. Two dimensional anything seems like it has depth. Smile



Great analogy. I agree - it's like a painting and the more shadows, the more depth.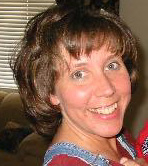 SpookyB
is a 911 Dispatcher for LAPD. Her story, "The Watch Tower," was an Honorable Mention in the 77th Writer's Digest Writing Competition. You can find her story in the HORROR SHORT STORIES folder in her port here on WDC.




To stop receiving this newsletter, click here for your newsletter subscription list. Simply uncheck the box next to any newsletter(s) you wish to cancel and then click to "Submit Changes". You can edit your subscriptions at any time.