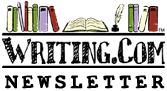 Drama





This week: Hook 'Em Good!

Edited by: Nicki <3's Mara!!
More Newsletters By This Editor



1. About this Newsletter
2. A Word from our Sponsor
3. Letter from the Editor
4. Editor's Picks
5. A Word from Writing.Com
6. Ask & Answer
7. Removal instructions





Like many of you, I've considered myself a writer my whole life. But in 2007, I shifted out of hobbyist mode, started writing for an audience, and embarked on the exciting journey towards publication. As I continue on that path and delve ever deeper into the craft, I feed an insatiable appetite for creative writing theory. I seek out how-to books and workshop experiences to augment and amplify whatever talent I possess. For those of you like me, here's a little theory to appease your hunger.



Writing.Com presents "Party Prompts", the iPhone app with an endless supply of dinner party conversation starters and inspirations!

Get it for Apple iOS.
Creative fun in the palm of your hand.



Writing is my oxygen, and I don't hold my breath on any given day. Lately though, life has forced my focus away from fiction, as my job in Public Relations involves writing in various nonfiction categories. It's required a complete rerouting of my creative circuitry, as you can imagine. There is one element that remains essential across all fiction and nonfiction genres: the all-important Hook.

Whether your audience is middle grade boys or 18-45 year-olds into speculative fiction, or it's niche magazine readers in a small Georgian city or Internet surfers happening upon your blog, you need a dramatic hook to grab readers' attention and lead them into your writing.

In fiction the hook typically appears on the first page, and it often works most effectively in the opening paragraph. In nonfiction, where you place the hook is as important as the hook itself. Here are some nonfiction genres and the most effective placement of their hooks:

Magazine Article -- The opening of a magazine article is the lead, the hook that propels the reader into the piece. It can be an interesting or shocking question or quote, an anecdote, or a short description of the subject or scene. The most important part of the lead is the first sentence, which will be most dramatic when it's short and punchy and pertains to the main focus of the article.

Press Release -- In a press release, the headline must hook a journalist or reporter. Headlines should be enticing, contain 120 characters or less, use the present tense and active voice, and exclude articles such as "a" and "the." The writer should pull the most important keywords from the press release to form a logical and attention-getting statement. And using those keywords in the headline will ensure better visibility in search engines result lists.

Blog Post -- Bloggers know the vast number of sites readers have to choose from on the Internet every day. It's vital to draw traffic to their blogs, and bloggers hook potential readers with catchy, dynamic blog titles. Blog titles should contain less than 70 characters, as this is the limit Google displays in search results.

Cover Letter -- A cover letter is essentially a form letter. The hook is not in the first paragraph, where the applicant should simply introduce him or herself and state the position for which he or she is applying. It is the second paragraph which is the most important, the place where the candidate spins a clever web of qualifications and personality that will land him or her an interview.

Query Letter -- Unlike a cover letter, a query letter needs to hook the literary agent or editor in the first paragraph, even in the first sentence, if possible. The query letter hook is often baited with the unique voice of the book's main character.

Website -- Search Engine Optimization or SEO consultants work hard to drive increased traffic to their client websites. According to SEO specialists, the first 140 characters of text on any website page are critical. How do they hook readers? They are the first words that appear underneath the website keywords in a search engine result list.

For example, if you do a Google search with these keywords: online writer's community, you will find Writing.com in the results. Underneath the website title link (The Online Community for Writer's - Writing.com
), you will find these two lines:

Writing.Com is the online community for writers of all interests. Established in 2000, our community breeds Writing, Writers and Poetry through Creative Writing ...

And yes, you guessed it, there are (just under) 140 characters.

Regardless of the genre, writers must know their targeted audience and know how to hook them. And when it comes to nonfiction, knowing where to place the hook will give you an important edge over your competition in grabbing readers and drawing them into your written work.



Question For Next Time: What was the last piece of nonfiction you wrote for an audience?


Thanks for reading!


Invalid Item
This item number is not valid.
#1911749 by Not Available.
Invalid Item
This item number is not valid.
#1863798 by Not Available.
Invalid Item
This item number is not valid.
#1914398 by Not Available.
Invalid Item
This item number is not valid.
#1917750 by Not Available.
Anna (18+)
A Short Story. Looking for feedback please.
#1919389 by hope75
Invalid Item
This item number is not valid.
#1909861 by Not Available.
Patchwork (18+)
She was just... gone. Without a trace. He couldn't get his mind around it.
#1621347 by HaliN
Invalid Item
This item number is not valid.
#1852235 by Not Available.



Have an opinion on what you've read here today? Then send the Editor feedback! Find an item that you think would be perfect for showcasing here? Submit it for consideration in the newsletter!
https://Writing.Com/main/newsletters/action/nli_form



Don't forget to support our sponsor!






Question For Next Time: What was the last piece of nonfiction you wrote for an audience?

Last Month's Question:

Do you pay any attention to moon signs, the Zodiac, and astrology?

Here's what readers said:


Tileira
-- I don't pay much attention to it in day to day life, but I like to use sun signs, moon signs, blood types, the Chinese zodiac and so on when fleshing out a character. I take the vague outline of flavour and traits I have and match it to what feels right. This throws up new ideas for building the character or just helps me colour the outline in.



I totally agree! And hey, I never thought to include blood types with my character traits. Interesting...!!




BIG BAD WOLF Is Thankful
-- (Submitted item "Vampires and Werewolves"
-- When the moon is out- run away.



Simply Put, there's Always a Moon...




Mia - back on the grid
-- Hi Nikki,

Interesting Lunar Thoughts.

Look forward to your next piece.

Mia

Thanks, Mia! I appreciate your readership.
See you all back here on March 20, 2012. Until then, have a great month!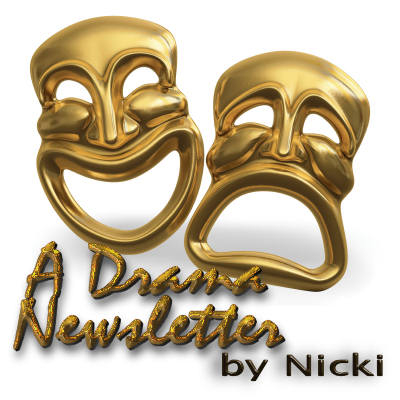 To stop receiving this newsletter, click here for your newsletter subscription list. Simply uncheck the box next to any newsletter(s) you wish to cancel and then click to "Submit Changes". You can edit your subscriptions at any time.