Contests & Activities: January 13, 2021 Issue [#10557]




This week: Happy 2021!

Edited by: spidey
More Newsletters By This Editor



1. About this Newsletter
2. A Word from our Sponsor
3. Letter from the Editor
4. Editor's Picks
5. A Word from Writing.Com
6. Ask & Answer
7. Removal instructions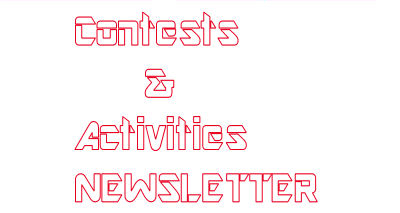 Welcome to the

Contests & Activities

Newsletter

. I'm

spidey
, and I'm your Editor this week!

| | |
| --- | --- |
| ASIN: B07YXBT9JT | |




New Year!


I think if I learned anything from 2020, it was not to have too many expectations...

I don't typically set resolutions or goals for the new year, not in a list form with particular goals in mind. For me, it's more of a general feeling. Some years, I want to concentrate on my career, or maybe focusing more, or spending more time outside.

I think it's a good idea to be general sometimes. If you set a specific goal and then forces outside of your control happen, try not to feel disappointed or like you've failed. There are so many forces at work that are far outside our areas of control. Maybe try to have a back-up plan?

I know in the past, I have definitely been in favor of specific goals that are attainable, and I still think those can be a good choice, but throwing in a few "be at peace" goals might not be the worst idea, too. One thing I still believe is to keep your goals in your mind. A good way to do that is by daily journaling or even to write or print a phrase and keep it where you'll see it on a regular basis.

Whatever your goals for 2021, I hope you all have a good year, or at least a better year than 2020!


And if you do have goals for 2021, this is the perfect place to submit them:



As always, keep on writing!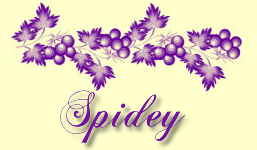 Official
Writing.Com
Contests & Activities
:
Contests/Activities
:
Some How/To Items that might help you:
Some contest resources:
"
Create/Edit a Message Forum
"
Know of some gems that deserve exposure? Submit them in the feedback form or submission form at the end of this Newsletter, and I'll put them in my next one!



Have an opinion on what you've read here today? Then send the Editor feedback! Find an item that you think would be perfect for showcasing here? Submit it for consideration in the newsletter!
https://Writing.Com/main/newsletters/action/nli_form



Don't forget to support our sponsor!




| | |
| --- | --- |
| ASIN: B07RKLNKH7 | Kindle |




My last newsletter, ("Contests & Activities Newsletter (December 16, 2020)"
), discussed being This Magical Time of Year. Here is some feedback from last week's Newsletter readers:

I celebrate Christmas every year and in the past when the kids were setting up homes of there own I would have them at my home for Christmas dinner. I had 19 at my table at one Christmas. Family and friends gather together at this time of the year, but 2020 has been different because of the virus and theUK Prime Minister has put a limit on how many can visit your home. But I will as usual even if it's celebrate it just the same. Happy holidays and new year.
~ Mary Ann MCPhedran/fearless


I hope you had a lovely Christmas!
It's the most wonderful time of the year. Happy holidays Spidey. I hope your wintertime is warm, cozy, and you keep yourself busy doing things you love, reading a good book and a hot drink, even a piece of festive cake, I like the Christmas fruit cake with marzipan and a little icing on top. Also catching up on your diary, and all your good memories of times past. Life changes and we enter into a new chapter when the children have grown, time to stretch our imaginations and invent new things. I made a new friend this year and she lives across the road from me.
I wrote a poem this week personifying winter."28 Mr Frosty"

Alexi


~ Alexi


I hope you had a great holiday!


Submit your feedback below!




What are you goals for 2021?


| | |
| --- | --- |
| ASIN: B085272J6B | Kindle |



To stop receiving this newsletter, click here for your newsletter subscription list. Simply uncheck the box next to any newsletter(s) you wish to cancel and then click to "Submit Changes". You can edit your subscriptions at any time.



This printed copy is for your personal use only. Reproduction of this work in any other form is not allowed and does violate its copyright.