Short Stories: January 18, 2023 Issue [#11758]




This week: Murder in a Small Town

Edited by: Shannon
More Newsletters By This Editor



1. About this Newsletter
2. A Word from our Sponsor
3. Letter from the Editor
4. Editor's Picks
5. A Word from Writing.Com
6. Ask & Answer
7. Removal instructions



Welcome to the

Short Stories Newsletter

. I am Shannon
and I'm your editor this week.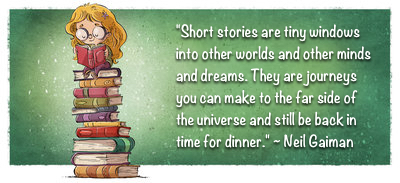 Keep reading for your chance to claim an exclusive trinket!

| | |
| --- | --- |
| ASIN: 0997970618 | Book |

"The man who has a conscience suffers whilst acknowledging his sin. That is his punishment." ~ Fyodor Dostoyevsky, Crime and Punishment
Many of us enjoy true crime stories and documentaries, but they're less palatable when the crimes hit a little too close to home.

Idaho is known for its beautiful scenery, freedom-loving residents, and wide open spaces. If you love hiking, fishing, hunting, camping, skiing, or anything that includes spending time in the great outdoors, Idaho is the place for you. I've lived here for over two decades, and now the west's best-kept secret is out: people from all over the country are flocking to Idaho in droves. The overall crime rate is very low, but we have had a few high-profile cases that made international news.




Joseph Edward Duncan:

In May of 2005, Joseph Edward Duncan
, a level 3
violent sexual predator and murderer, entered the McKenzie-Groene home in Coeur d'Alene Idaho killing Brenda Groene (40), Mark McKenzie (37), and Slade Groene (13). But nine-year-old Dylan and eight-year-old Shasta were missing.

I can still remember receiving the AMBER Alert on my phone and being horrified as the details of the crime trickled out. Stuff like this doesn't happen in Idaho, I thought, which was quickly followed by It does now.

For seven weeks the murders dominated local news reports. Where were Dylan and Shasta? As the truth about Duncan's three-decade history of violent sexual assaults and murder became known, Idahoans were outraged. Why was this man out on the streets? He should have been kept behind bars where he belonged.

An observant Coeur d'Alene waitress recognized Duncan when he sat down to eat at the local Denny's restaurant. Shasta was with him, and the waitress quickly dialed police while others made sure Duncan didn't try to leave. He was arrested without incident.

During the murder trial, jurors were subjected to horrific photographic and videographic evidence in which Duncan tortured and sexually assaulted nine-year-old Dylan Groene. Duncan could be heard screaming, "The devil is here, boy, the devil himself! The devil likes to watch children suffer and cry!" Many of the jurors required psychological counseling to help them cope with what they'd seen during the trial.

Diagnosed with a brain tumor, Duncan died in prison in 2021. Good riddance!










Timmy Earl Kinner

On Saturday, June 30th, 2018, 30-year-old Timmy Earl Kinner crashed a three-year-old child's birthday party and started stabbing people, wounding nine. Six of the nine were children.

Kinner is originally from Memphis but was living on LA's Skid Row before coming to Boise right before the attacks. He has an extensive criminal history, including time in prison. He'd been asked to leave the apartment complex where he'd been staying with a resident. On Saturday he returned wielding a knife, attacking those who attended an outdoor birthday party for three-year-old Ruya Kadir, who died from her injuries two days later. Some victims needed facial reconstruction surgeries while others were left partially paralyzed.

All of the victims were refugees from Syria, Ethiopia, and Iraq. Kinner didn't know any of them, and defense attorneys blamed his history of mental illness for the attacks.




Lori Norene Vallow

In 2017, Lori Vallow began reading doomsday author Chad Daybell's books. They met in 2018 and began doing religious podcasts together. They were both married to other people at the time, and soon after they met Lori began telling friends that her husband Charles was demon-possessed. Charles, alarmed by his wife's strange behavior, contacted police to voice concerns about her mental state and the fact that she had threatened to kill him. He soon filed for divorce, stating he feared for his children's safety as well as his own.

He was right to be afraid because he was later shot and killed by Lori's brother, Alex.

Lori and her children relocated to Rexburg Idaho to be closer to Chad Daybell, and Lori's brother Alex tagged along. Soon thereafter, 17-year-old Tylee Vallow disappeared. Lori's friends, alarmed by Tylee's disappearance, say Lori referred to Tylee and JJ as "zombies."

Two weeks later, seven-year-old JJ disappeared.

When Chad's Daybell's wife Tammy died at home in her bed, it opened the door for Chad to marry Lori two weeks later in Hawaii.

JJ's grandmother asked police to perform a welfare check on JJ because she hadn't heard from him in months, but Lori told them he was alive and well and staying with friends in Arizona.

The police searched for the children while Lori and Chad vacationed in Hawaii. JJ was not at Lori's friend's house in Arizona, Tammy's body was exhumed so an autopsy could be performed, and Alex, Lori's brother, died in Arizona.

The police were suspicious and demanded Lori produce the children. When she was unable to, she was arrested and extradited back to Idaho. The FBI, local police, and the sheriff's office began searching Chad Daybell's property, eventually unearthing the children's remains.

Chad and Lori were charged with the first-degree murder of the children and await trial. Chad was also charged with the death of his late wife Tammy after an autopsy revealed she did not die from natural causes.

In June of 2021, Lori was ruled incompetent to stand trial. That ruling was later reversed in April 2022. Lori Vallow and Chad Daybell have pleaded not guilty.

Sins of Our Mother is a Netflix documentary that covers the details of this case. You can watch the trailer below.




Bryan Christopher Kohberger

On November 13, 2022, a masked man dressed in black entered an off-campus home shared by six University of Idaho students, stabbing four of them to death: Kaylee Goncalves (21), Ethan Chapin (20), Xana Kernodle (20), and Madison Mogen (21).

On December 30th, 2022, police arrested a suspect in Pennsylvania--28-year-old WSU PhD criminology student Bryan Christopher Kohberger.



You can read Officer Brett Payne's probable cause affidavit in its entirety here
and watch ABC's 20/20 documentary Horror in Idaho: The Student Murders on Hulu.

Have you or someone you know been the victim of a violent crime? Have you written a true crime story? Every registered author who shares their ideas and/or creative endeavors relating to or inspired by this week's topic will receive an exclusive "Crime" trinket. The image used to make this month's trinket was created by yours truly. I will retire this month's limited-edition trinket in March when my next short stories newsletter goes live.






"From the world of darkness I did loose demons and devils in the power of scorpions to torment." ~ Charles Manson



Thank you for reading.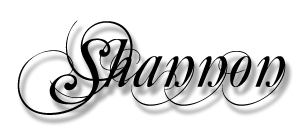 Newsletter Archives (E)
A listing of all my newsletters in one easy-to-find place.
#

1555482

by Shannon

I hope you enjoy this week's featured selections. I occasionally feature static items by members who are no longer with us; some have passed away while others simply aren't active members. Their absence doesn't render their work any less relevant, and if it fits the week's topic I will include it.

Thank you, and have a great week!
True Crime? (E)
I rented a car to drive back home, and after this debacle I'm not eager to do it again.
#

1975061

by B.C. Green
The Coffee-Pot Caper (13+)
What kind of person would steal a coffee pot?
#

1444545

by 🌷 Carol St.Ann 🌷
The Night Of Broken Glass (13+)
A first person account of the horrors of WW2. Based on the true event of Krystalnacht
#

1227670

by Powdered_Toastman
Lullaby (18+)
A story about the greatest horror of every parents... inspired by a true event.
#

1468433

by Olivia
Sally Ann Tucker, baby killer (13+)
Sally couldn't be bothered with another baby. A true story of murder in the forest.
#

2206525

by David Layman



Have an opinion on what you've read here today? Then send the Editor feedback! Find an item that you think would be perfect for showcasing here? Submit it for consideration in the newsletter!
https://Writing.Com/main/newsletters/action/nli_form



Don't forget to support our sponsor!




| | |
| --- | --- |
| ASIN: B000FC0SIM | |

The following is in response to "Truth Is Stranger Than Fiction"
:



~
~
Annette
writes: I don't have any weird medical stories, but I found it fascinating how those men would have animal pieces implanted to, uh, feel more.
~
~
brom21
writes: I guess trial and error is the method used here. lol. I wonder when physicians learned that such barbarism had any value at all. lol. The only thing that survived the test of science was the use of leeches. Nature and medicine evolved quite erratically. Thanks for the NL!



~
~
BIG BAD WOLF 34 on June 3
writes: Oh, I tried doing some Historical Fiction based upon one of my ancestors, an Irish Bootlegger, who may, or may not, be of Irish Royal blood. Didn't get very far though.



~
~
buddhangela 🏳️‍🌈Crow
writes: What a delightful newsletter! (No, I'm not being sarcastic
) I cannot imagine wanting a loved one to be revived enough to have them tortured on their deathbed! Just think of the poor earl with his shaved, burned, blistered head...ugh.
I'm not a fan of historical fiction, but you might have turned me. There is so much to be inspired by. Even borrowing from our bizarre history can offer a banquet of ideas for fantasy worldbuilding. Thank you for sharing your passion! (Anne Rice's "Cry to Heaven" is a story of 18th Century Castrati that I loved when I read it years ago. Perhaps it's time to revisit it!)



~
~
dragonwoman
writes: Bowls of blood in the barbershop windows? Gross! But at least it was stopped eventually. Beer foam to shave with, today it would be much more exspensive than soap.

I've always believed truth is stranger than fiction, and this proves it.

I agree that truth is stranger than fiction, that's why it makes a great basis for fiction. My story 'Snowbound by Love' was based on a blizzard in Halifax in the 1800's. The female lead was stranded in a bar where she met a cowboy from Alberta. By the time things got dug out, they were in love and got married.



~
~
Jeff
writes: I don't read or write much historical fiction, but I totally identify with the experience of getting fixated on a particular genre or type of story after reading a good one. My reading every year goes through this cycle where I read a bunch in a genre until I find a good story in a different genre and then switch it up for a while.
~
~
Angelica- Happy Father's day!
writes: Ahh surgeries. But it's something to think about for my story.



~
~
KingsSideCastle
writes: Wow...I have never tried Historical Fiction but the Medieval period seems like it would be fun to write about. When I was reading this article I was expecting one of the crazy cures to work. The Medieval physician's perspective for a story would be an interesting idea. Their bird costume attributed to Medieval physicians in videogames like Assassin's Creed is a standout offering an eerie yet memorable appearance.



~
~

| | |
| --- | --- |
| ASIN: B07YXBT9JT | |



To stop receiving this newsletter, click here for your newsletter subscription list. Simply uncheck the box next to any newsletter(s) you wish to cancel and then click to "Submit Changes". You can edit your subscriptions at any time.



This printed copy is for your personal use only. Reproduction of this work in any other form is not allowed and does violate its copyright.