Short Stories: March 15, 2023 Issue [#11857]




This week: This Day In History

Edited by: Shannon
More Newsletters By This Editor



1. About this Newsletter
2. A Word from our Sponsor
3. Letter from the Editor
4. Editor's Picks
5. A Word from Writing.Com
6. Ask & Answer
7. Removal instructions



Welcome to the

Short Stories Newsletter

. I am Shannon
and I'm your editor this week.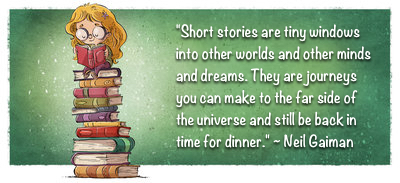 Keep reading for your chance to claim an exclusive trinket!

| | |
| --- | --- |
| ASIN: 197380364X | |

"That men do not learn very much from the lessons of history is the most important of all the lessons of history." ~ Aldous Huxley
Isn't it interesting when people tell completely different stories about a shared experience? How many of us have married friends whose relationships seem ideal on the outside; on the inside, one spouse thinks their marriage is stronger than ever while the other has been having an affair for years. One is settling in while the other is looking for a way out.

Is perception reality?

I've been writing about my life growing up on 20 acres in the middle of nowhere Alaska. The more I write the more memories flood my brain. One incident I've always remembered well happened when I was four or five years old. Mother discovered that my older brother had stolen something. She was livid, marching him (and the rest of us kids) down to the police station to insist they lock him up. Of course, police aren't in the habit of locking up children for petty theft and they looked at my mom like she was a crazed lunatic. Recently I asked my brother, who just turned 58 on March 11th, what he remembers about that day. He had no idea what I was talking about; he doesn't remember it at all. That experience didn't stay with him, but it has lingered in me for decades.

Personal experiences often inspire stories, and sometimes events that happened years or even centuries ago ignite our desire to write something contemporary and completely unrelated based on those facts. If you're staring at a blank page or blinking cursor with no idea what to write about, perhaps this day in history (March 15th) will generate a few ideas:
Julius Caesar was assassinated in 44 BCE

In 1965, President Lyndon B. Johnson delivered his We Shall Overcome speech, introducing voting rights legislation that was passed later that year

Antigovernment protests were held in several Syrian cities on this day in 2011

The Godfather premiered in 1972

On March 15, 1990, Mikhail Gorbachev
was elected President of the Soviet Union

The world's first internet domain was registered on this day in 1985

H.P. Lovecraft succumbed to cancer in 1937

In 1493, Christopher Columbus returned to Spain after his first visit to the Western Hemisphere

Maine became the 23rd state on this day in 1820

The first hospital blood bank was established in 1937

1892 - Jesse W. Reno patented the Reno Inclined Elevator (the first escalator)

On this day in 2002, Andrea Yates received a life sentence for drowning her five children on June 20, 2001

Hitler marched into Czechoslovakia on this day in 1939

In 1941
, without warning from weather reports or forecasters, a blizzard with 85mph-strong winds swept through North Dakota and northern Minnesota, causing 7-foot-high snow drifts and a reported temperature drop of 20 degrees in less than 15 minutes in some areas. Due to the lack of warning, many people who died during the blizzard were traveling and became stranded in their cars. A total of 151 people died

On March 15, 1963, convicted kidnapper and murderer Victor Feguer
was executed by hanging in Iowa
These are but a handful of memorable events that happened on this day in history. Do any of these facts give you an idea for a story? Have you written a tale based on a true story? Every registered author who shares their ideas and/or creative endeavors relating to or inspired by this week's topic will receive an exclusive "History" trinket. The image used to make this month's trinket was created by yours truly. I will retire this month's limited-edition trinket in May when my next short stories newsletter goes live.
"History is not a burden on the memory but an illumination of the soul." ~ John Dalberg-Acton
Thank you for reading.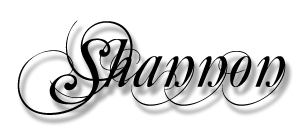 Newsletter Archives (E)
A listing of all my newsletters in one easy-to-find place.
#

1555482

by Shannon

I hope you enjoy this week's featured selections. I occasionally feature static items by members who are no longer with us; some have passed away while others simply aren't active members. Their absence doesn't render their work any less relevant, and if it fits the week's topic I will include it.

Thank you, and have a great week!
Shadows of the Czar (13+)
In 1796, Czar Paul I, makes a decision that will echo through Russia's history.
#

1097775

by StephBee
History of Julia Garmen (18+)
A story about a girl who is depressive. Is there a way out or will she suffer forever?
#

730843

by Elizebeth
Campfire Story: All the Worldly Goods (13+)
Campfire short story written for Trish's Comprension Campfire group
#

548451

by BlueThunder
Slaughter House (18+)
A woman tries to buy a home, dismissing its haunted history as urban legend
#

1306885

by J.D. Blaire
That Little Old Man (13+)
An old man recounts his history...
#

1825371

by Angus
Jesse (13+)
On May 15, 1916 he was found guilty of murder - the rest is history.
#

2094991

by iKïyå§ama



Have an opinion on what you've read here today? Then send the Editor feedback! Find an item that you think would be perfect for showcasing here? Submit it for consideration in the newsletter!
https://Writing.Com/main/newsletters/action/nli_form



Don't forget to support our sponsor!




| | |
| --- | --- |
| ASIN: 0910355479 | |

The following is in response to "Murder in a Small Town"
:



~
~
Quick-Quill
writes: I am a crime author. my book Silent River is a fiction based on all the facts of an infamous unsolved murder here in Portland Oregon. I chose to write this as fiction because it is unsolved and there are too many theories. Back in the Mid 80's when I started this I interviewed the Detective on the case. I still believe, as did he, it was a murder for hire. I wrote this before I joined WDC I've learned a lot about writing since then.



~
~
brom21
writes: Fictional murder mysteries don't really catch my fancy. I tend to lean towards speculative works. I do however like crime documentaries for some reason though. I loved the show Unsolved Mysteries back in the 90's. The program also featured paranormal based content too. Thanks for the NL!



~
~
BIG BAD WOLF 34 on June 3
writes: Didn't see it, and don't know the victim, but the fella was shot outside my place of work, on two separate occasions. Everyone suspects that it is personal/money related, as the person is known for buying illicit items. Apparently, fella is still alive.



~
~
Annette
writes: True crime stories, even if they happen in several states away from me, always "hit too close to home." I am fine with most things in fiction, but I prefer my reality peaceful. I remember the case with those two people who killed their spouses and children and got married in Hawaii. It was impossible to escape. I never heard of Joseph Duncan III, but it proves that American justice is completely unjust if someone like that isn't locked up forever after the first of such crimes while others spend decades in prison for stealing a TV from a store.



~
~
Jeff
writes: I like to write stories in the crime genre, but I don't find serial killers, true crime, or violent crime particularly interesting. I prefer crime stories that rely on the ingenuity of the criminals (or those trying to solve the crime): con artists, thieves, forgers, and criminals of that nature.



~
~
dragonwoman
writes: I watch a lot of true crime shows and often use them as inspiration for my fiction. I have never written any true crime myself. Writing crime fiction is enough for me!



~
~
Detective
writes: I haven't written a true crime story yet, but I know a few people who were victims of violent crimes. Two of my coworkers (at two different stores) were murdered, several years apart. One of my mom's coworkers was murdered a few years ago. I actually met her a short while before it happened. I'm also in the weird position of being related to someone who committed a violent crime. Said relative is currently in prison for said violent crime.



~
~
Beacon's Light ⚓️
writes: I've read these stories and it's awful that someone could do such a thing. Well, they need to stay in prison for the rest of their lives. Well, I'm glad you keep us informed of what's happening in real life. I like reading your newsletter each time.



~
~

| | |
| --- | --- |
| ASIN: B083RZJVJ8 | |



To stop receiving this newsletter, click here for your newsletter subscription list. Simply uncheck the box next to any newsletter(s) you wish to cancel and then click to "Submit Changes". You can edit your subscriptions at any time.



This printed copy is for your personal use only. Reproduction of this work in any other form is not allowed and does violate its copyright.