Poetry: August 18, 2010 Issue [#3926]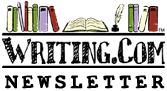 Poetry





This week: Etheree Poetry Forms

Edited by: RedWritingHood♡WDC
More Newsletters By This Editor



1. About this Newsletter
2. A Word from our Sponsor
3. Letter from the Editor
4. Editor's Picks
5. A Word from Writing.Com
6. Ask & Answer
7. Removal instructions



"Teach your children poetry; it opens the mind, lends grace to wisdom and makes the heroic virtues hereditary."
Sir Walter Scott (1771-1832)
"Poetry comes nearer to vital truth than history."
Plato (428 BC-348 BC)

| | |
| --- | --- |
| ASIN: B00KN0JEYA | |



Etheree, Inverted or Reverse Etheree, and Double Etheree poetry forms.



Once again, out of the dozen literature reference books and ten poetry-specific reference books sitting on my shelf, not one mentions the Etheree form. The article below is a gathering of information on the Etheree poetry form gathered from the web, as well as my thoughts on the form.

The Etheree is created exactly like a Count Down poem-it just has a prettier name. The same can be said for its variations: Inverted or Reverse Etheree (Count Up poem); Double Etheree (they exist, but I found no name for the 2-stanza Count Up/Down poem, so let's just call it a Double Count poem). The only documented difference is that the Count Up/Down lets you use rhyme and meter, while the Etheree does not (Sol Magazine). However, if you start looking at some of the Etheree variations out there, the forms have begun to become blended.


HISTORY

Etheree Taylor Armstrong (1918 - 1994) was a twentieth century American poet, and is credited with inventing this poetry form (Shaping Words). Several places say it was created some time during the 70's. I discovered a book of poetry she wrote in 1967 listed on Amazon.com called "The Willow Green of Spring (a first collection of poems)." Unfortunately, the book is out of print, so finding out any other information, other than her home state (Arkansas), or possibly confirming any of this information is put on hold until I can get my hands on a copy.


MUST HAVES

--Must be 55 syllables per stanza.
--Must have 10 lines in each stanza.


COULD HAVES or What's The Poet's Choice In All This?

--Can be one or two stanzas (although I've seen more in what could be called a Double Etheree chain).

--Should not rhyme (because then it would be either count up or count down poem), however note the variations being created based on this form in the "Variations" section below.

--Any subject, but should only focus on a single subject.


VARIATIONS

I found June A. McGee creating variations of the Etheree. She calls them Halfmoon Etheree, after her webook pen name. You can find them here: http://www.webook.com/submission.aspx?p=90a4dd7ac6dd4875beb8c3560ac5e6c5&st=0f84...


SOURCE NOTES:

http://pages.prodigy.net/sol.magazine/pl01form.htm#countup
http://shapingwords.blogspot.com/2010/03/etheree-armstrong-taylor-day.html (history of Etheree Armstrong Taylor)
Amazon.com listing of "The Willow Green of Spring (a first collection of poems)" by Etheree Armstrong, 1967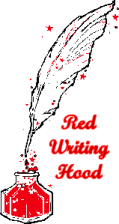 Theme: Etheree, Reverse or Inverted Etheree, and Double Etheree.



















Have an opinion on what you've read here today? Then send the Editor feedback! Find an item that you think would be perfect for showcasing here? Submit it for consideration in the newsletter!
https://Writing.Com/main/newsletters/action/nli_form



Don't forget to support our sponsor!




| | |
| --- | --- |
| ASIN: 197380364X | |



Have a question, answer, problem, solution, tip, trick, cheer, jeer, or extra million lying around?

If so, send it through the feedback section at the bottom of this newsletter OR click the little envelope next to my name RedWritingHood♡WDC
and send it through email.


Comments on last month's newsletter:


By: 🌕 HuntersMoon

Comment:

Nicely done - highlighting a small form (Lanturne). Intuitively, it seems a cousin to the Haiku without the nature restrictions. Still, the challenges are the same - creating a message in the reader's mind without drowning them in adjectives. Thank you for reminding us that more is sometimes less.

You are quite welcome.
Thank YOU for letting me know



By: Christine Cassello

Comment:

There are so many forms of poetry now that I have never even heard of, let alone tried. This was interesting. There are poets in my poetry group who are writing haiku who would be good at this I am sure. I will see if they are familiar with it.


By: eyestar~*

Comment:

I recently learned Lantern from "A strange one" featured above. I didn't know there were variations. Thank you humbly for that and for featuring my attempts at the form, It made a surprise in my day! I am honoured. Eyestar


It was my pleasure



By: Jace

Comment:

What a neat surprise to find my poem, "Synchronicity" , featured in your newsletter. Thank you for that honor. I really had a lot of fun writing that piece.



You're welcome!




By: debhuna
Comment:

Twinkle
Light Shines
In The Night
As The Moon Glows
Above

Tinkle
Bell Like
Sound Is Heard
On The Night Wind
Around

Fairies
Dream Like
Dance and Play
In The Deep Meadow
Here



Thank you for sharing!




By: River

Comment:

Hey,

Thanks so much for including my lantern poem. "The Wedding Decorations" in your newsletter. I'm honored!



You are welcome!






Thank you all for your kind comments, poetry, and observations. Please keep 'em coming!






| | |
| --- | --- |
| ASIN: 1945043032 | |



To stop receiving this newsletter, click here for your newsletter subscription list. Simply uncheck the box next to any newsletter(s) you wish to cancel and then click to "Submit Changes". You can edit your subscriptions at any time.



This printed copy is for your personal use only. Reproduction of this work in any other form is not allowed and does violate its copyright.