Romance/Love: July 19, 2017 Issue [#8399]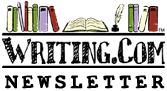 Romance/Love





This week: What's in a Name?

Edited by: StephB
More Newsletters By This Editor



1. About this Newsletter
2. A Word from our Sponsor
3. Letter from the Editor
4. Editor's Picks
5. A Word from Writing.Com
6. Ask & Answer
7. Removal instructions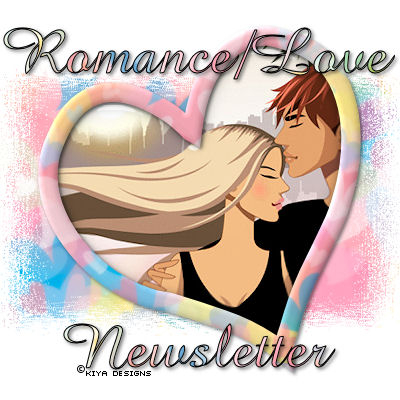 My goodness! I need a vacation from my vacation just to recover.
I was on vacation from 11 June to 10 July and boy did I camp! First, we went to Crescent City, CA and camped at Jedidiah Smith State Park. (Yes, it was all TENT camping!) The redwoods are such majestic trees and they grow over 300 feet. The highlight of the trip was hiking out to "Boy Scout Tree," a very wide and tall redwood discovered by a bunch of Boy Scouts in the 1940's who were doing trail maintenance.

Next, we were off to Lake Tahoe. It's an amazing lake! I was so impressed, I ordered a California "Tahoe" license plate for my car.


We took a mini break at home and my younger son, Joey, earned his "Railroading" merit badge. Then we were off to the Sequoia National Park. I suppose I've got a couple of good stories for my blog which I've sadly neglected. I'll try to update my blog on WDC called "Gemini Rising" with my camping adventures. My more mainstream blog, "Romance Under the Moonlight" will have pictures from my recent outings.

***

My main romance article is about titles. QPdoll
gave me the idea. When you're writing, how do you come up with a romance title that entices readers? We'll talk about it.

Did you know 13 July was National French Fry Day? And who doesn't LOVE French fries?

July is HOT! HOT! HOT! If it's not dry heat, it's humid heat. So what do you LOVE to do to cool off?


| | |
| --- | --- |
| ASIN: B083RZ2C5F | Kindle |

So you want to read a romance novel. Which one do you pick? You don't know the author and the cover is interesting. Maybe you just finished writing your romance story and are looking to come up with a title. What's more appealing – Scrambled Eggs or Yesterday?

Romance titles can be tricky, but here are some general rules to keep in mind:
Keep the title memorable. You want it to stick in the reader's mind.
Make it easily understood and use simple words.
Make sure it hasn't been used to death already.
A title should match your story.
Look into the story for the title. Make it organic to the story.
Ask your beta readers (or friends) for feedback on your title.

Your title helps to convey the genre, mood, and tone of the novel.

Remember, the romance genre is overcrowded, so it's important to do everything you can to make your story stick out.

***

Who doesn't LOVE French fries? So why do we call them "French?" The word on the street is that American soldiers were introduced to the sliced potatoes when they landed in Belgium in World War I. The soldiers were very much impressed with the Belgium fries, but they called them "French" fries instead of "Belgium" fries because the official language of Belgium is French.

Question for you: What are your favorite fast food French fries?

***

Here in Southern California, it's HOT! HOT! HOT! It's usually a dry heat that just scorches the back of your throat. Temps usually top out at 110 on a nice, HOT day. And it sucks when the AC goes out. My AC man got 28 hours of overtime next week and I have to wait a week for him to visit me.

I know in New England it's more of a humid heat, and the humidity can make 86 degrees feel like 96 degrees plus in humid heat, you SWEAT, SWEAT, SWEAT.

For me, I LOVE going to the nearest water park which is Hurricane Harbor to beat the heat. I even bought yearly passes and it's only open from May-SEP. So what do you love to do to beat the heat?


ASIN: B008BWAD6U
ID #113335

Product Type:

Kindle

Reviewer:

StephB

Review Rated:

13+

Amazon's Price: $ 7.49


Questions for you:
Do you have a Romance Title to share? Is it a good one or a not so good one.
What's your favorite fast food French fry?
What do you LOVE to do to beat the summer heat?


A Romance Contest (13+)
A short story contest for the Seasons of Romance: Autumn
#

1892844

by Osirantinous
Paranormal Romance Short Story Contest (13+)
A Monthly Romance Contest -- a 2016 Quill Award Winner and a 2020 Quill Award Nominee
#

2089860

by Jim Hall
The Weekly Quickie Contest (18+)
Can you excite in 690 words? Month: March Theme: Green
#

1355442

by Dawn Embers
Summer Rain (E)
Comparing a relationship to summer rain
#

1273810

by Petal
Flash of Love (E)
Haiku about lost love
#

2126195

by Ryan Titan
Invalid Item
This item number is not valid.
#

2053890

by Not Available.
Untitled (ASR)
A short story about where I live.Not sure exactly where it's headed. Should be interesting
#

1680160

by Virginia Elizabeth
Dear Laurel (13+)
A soldier writes a letter to his newlywed wife.
#

2126299

by ~ Aqua ~



Have an opinion on what you've read here today? Then send the Editor feedback! Find an item that you think would be perfect for showcasing here? Submit it for consideration in the newsletter!
https://Writing.Com/main/newsletters/action/nli_form



Don't forget to support our sponsor!




| | |
| --- | --- |
| ASIN: B07RKLNKH7 | Kindle |

Feedback from my 26 APR 2017 NL:
Azrael Tseng

Hey I wrote a kyrielle about a different kind of Beauty and the Beast "Fearless Girl vs Charging Bull" . Just thought you might want to take a look at it.

I'll pop in first chance I get.
Feedback from my 21 JUN 2017 NL, STRIKE A POSE:
Quick-Quill

Q: What do you prefer on your romance cover?
1 A man, Fabio or equal is fine with me.

Fabio is fine with me, too. He lives in LA.


Q: How did you celebrate Father's Day this year?
2. Unfortunately Hubby was out of town. So took my cousin's little granddaughter to a Renaissance Fair
Question: What's growing in your garden?
3. Corn, tomatoes, butternut squash, and cucumbers


QPdoll

#1 -- Do you prefer a man, a woman, or a couple on your romance cover?
I think I would prefer a couple on the cover of my romance novel, were I writing one! After all, that's what the story is about, right?

#2 - How did you celebrate Father's Day this year?
We celebrated Father's Day by giving my husband a nice, quiet day at home while we did his chores. All he had to do was cook dinner because I do my family a favor by not cooking.

#3 - What's growing in your Garden?
We have squash, zucchini, lettuce, cucumbers, beans, tomatoes and a sunflower growing in our garden. Oh, yeah, we also have cantaloupe growing in the garden.

I'd like to add that in addition to having a good cover for your novel, you also need to have a great title. Together the title and the cover draw the reader's attention.



That's a yummy garden! Joe and I went to Boy Scout camp and Dad didn't water our plants. We were only gone 4 days but heat killed the plants. We were pretty bummed about them. I'm going to let the dirt rest a bit before we start growing something again. We planted marigold, carrots, squash, and basil.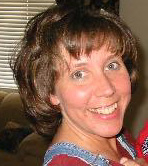 StephB
is a 911 dispatcher for LAPD. Her latest Steampunk romance is "A Princess is Always Right" and is available in print and ebook on Amazon and B&N. Can Sophia and Jax save history or will she only muck it up when she falls in love?


| | |
| --- | --- |
| ASIN: B000FC0SIM | |



To stop receiving this newsletter, click here for your newsletter subscription list. Simply uncheck the box next to any newsletter(s) you wish to cancel and then click to "Submit Changes". You can edit your subscriptions at any time.



This printed copy is for your personal use only. Reproduction of this work in any other form is not allowed and does violate its copyright.