Well, the 30DBC prompt is delayed, but I don't want to just go crash without posting something here.

The problem is, since the last blog entry yesterday, nothing interesting happened. I made no new discoveries, had no great epiphanies, read no interesting articles. I didn't try any new beers, attempt any difficult projects, suffer any loss, celebrate any gain. Nothing bad happened to me. Nothing great happened to me. It was a day. Had lunch with a friend. Watched some videos. Played some games. I mean, it was good to see my friend, but it's not an uncommon occurrence that we get together for lunch.

I mean, yes, I know about Bill and Melinda Gates. I only mention it here to try to ward off comments like "Sure something interesting happened! Bill Gates is going to be divorced!" I don't care. It's not relevant to me. I don't want to hear celebrity gossip, which is what that basically is, but one cannot be interested in news in general without getting some backwash from irrelevancies like gossip and sports.

About the only thing I accomplished yesterday was finishing this week's Fantasy NL, which may be why I don't have much to say here right now; I shot my wad on that editorial.

Very likely, the Universe will get the last laugh on this by making my next day a living nightmare. At least, that's what I'm going to expect, so I will end up either being pleasantly surprised, or right.

Anyway, I'll edit this after the prompt pops up for the blog challenge.



Edit: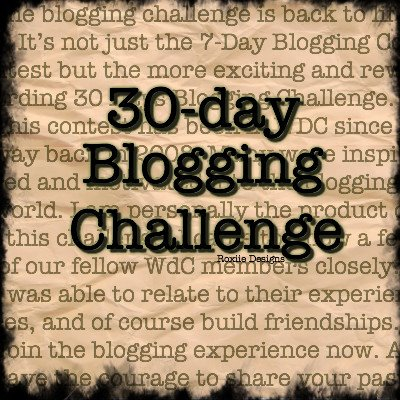 PROMPT May 4th
May the Fourth Be With You!
Write about a movie franchise or book series that you love.


Two of my nerdgeek friends got married (to each other) on May the Fourth several years ago. By "nerdgeek," of course, I mean that their interests, similar to mine, are in technical subjects as well as science fiction and fantasy movies, books and TV shows, and gaming. Like I've said before, everybody is a nerd about something.

Their wedding date, however, was set by the timing of a local festival, and the May 4 date was purely a coincidence.

Or so they say.

Before this prompt showed up, I'd already titled this entry "A Day." This is also a coincidence, I claim, because other than appreciating the pun, I don't do anything for Star Wars Day. It's just another day for me. Oh, of course I venerate the original trilogy, and I've seen all the movies since and even liked most of them; it's more about just having to keep up with that particular culture now, not enjoying the movies for their own sake. Which is too bad, really. (Though, incidentally, yes, I very much enjoyed The Mandalorian.)

Basically, remember the beer story from a few days ago? When I drank a beer I hated but enjoyed it because it made me appreciate good beer that much more? It's kind of like that.

So for me, today is just another day.

Point being, it's not so much the Star Wars franchise that I "love;" it's the entire universe and fandom it's responsible for. If that makes any sense.

If the prompt wasn't limited to movie franchises and book series, I'd pick Star Trek to talk about, because like I said yesterday, I'm involved in a marathon rewatch of every episode. But while Trek also exists in movies and books, it is, first and foremost, a collection of episodic TV series.

Now, don't get me wrong; there are a lot of movie and book series that I enjoy, and not all of them are of the F/SF persuasion. There are also a few that others seem to enjoy that I just could never get into (I'm looking at YOU, Game of Thrones). There are the obvious ones I like that I could talk about, like Lord of the Rings or the Marvel Cinematic Universe, or The Dresden Files.

But I'll plug a lesser-known fantasy series here, and that's Brandon Sanderson's Stormlight Archive. Four giant books at this point, and more (one hopes) on the way. Sanderson is a prolific author, and a methodical one. As with most good fantasy, there's magic involved, but Sanderson is very careful about world-building; he sets up the rules of magic for his worlds, and sticks to them. And he comes up with the most interesting, detailed settings and characters. Plus the book art is really awesome.

What else can I say about it without too many spoilers? I don't know. I'd say if you like fantasy, you'd probably enjoy the series. Oh, I'll say this: it's so good that it works for me as anti-inspiration. As in, there is no way I could ever write that well, so I gave up trying.