| | |
| --- | --- |
| | Welcome to my blog: I intend to share heartfelt writing about anything that comes to mind. |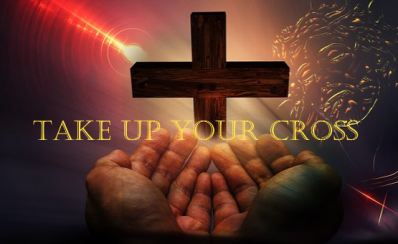 As of 2/9/2021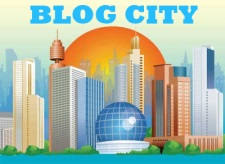 As of 3/16/2021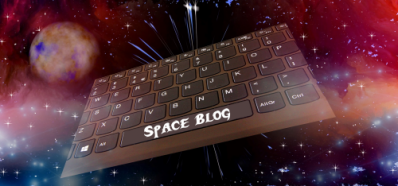 As of 3/18/2021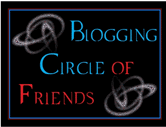 Blogging Circle of Friends Prompt Forum (E)
This is the forum where blog prompts will be posted for the Blogging Circle of Friends.
#

1901904

by Witchy woman


As of 3/25/2021




As of 3/29/2021

==========================================================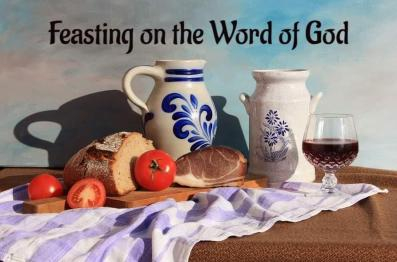 As of 3/1/2021
------------------------------------------------------------------------------------------------------------

4/17/2021
4/16/2021
4/15/2021
4/14/2021
4/13/2021
4/12/2021 "April 12th set up"

4/11/2021 "Remembering Christ's Benefits "

4/10/2021 "April 10 set up"

4/9/2021 "April 9 set up"

4/8/2021 "April 8 set up"

4/7/2021 "April 7 set up"

4/6/2021 "April 6 set up"

4/5/2021 "April 5 set up"

4/3/2021 "God's Correction Is God's Love"

4/2/2021 "Faithful and Wise Servant "

4/1/2021 "Luke, Like the Beatitudes"

3/31/2021 "The Joyful Sound"

3/30/2021 "Dwelling in God's House"

3/29/2021 "Has God Chosen You?"

3/27/2021 "Blessed To Help The Poor"

3/26/2021 "Pride Comes Before The Fall"

3/25/2021 "Keeping God's Word "

3/24/2021 "Taste And See That The Lord Is Good "

3/23/2021 "One Nation Under God"

3/22/2021 "Having no Guile"

3/20/2021 "Salvation Is A Blessing "

3/19/2021 "Blessed For Trusting In The Lord"

3/18/2021 "Offended In Christ?"

3/17/2021 "Law Of Liberty "

3/16/2021 "Believing Without Seeing"

3/15/2021 "1st Resurrection/2nd Death"

3/14/2021 "Scripture writing - Galations 5:13-15"

3/13/2021 "Watching And Waiting For Christ To Return "

3/12/2021 "Seeking God With Our Whole Heart"

3/11/2021 "Long-suffering God "

3/10/2021 "Isaiah 56:1-2"

3/9/2021 "Blessed Are They Who Do His Commandments!"

3/8/2021 "Psalm 1:1-3"

3/7/2021 "Scripture writing - Ephesians 4:22-28"

3/6/2021 "Enduring Temptation "

3/5/2021 "The Salt of the Earth "

3/4/2021 "Blessed Are The Persecuted "

3/3/2021 "Beatitudes 5, 6, and 7"

3/2/2021 "Beatitudes 3 and 4"

3/1/2021 "Beatitudes 1 and 2"

2/27/2021 "Love Others As Yourself "

2/26/2021 "Best place for a Christian at All Times"

2/25/2021 "Say "No" To Fear"

2/24/2021 "Benefits of God's Child"

2/23/2021 "Walking In His Will"

2/22/2021 "The Lord Is My Shepherd "

2/19/2021 "Adults Being Child-like?"

2/18/2021 "How To Resist Sin"

2/17/2021 "Failure Is Not an Option "

2/16/2021 "Why does God Allow Suffering?"

2/15/2021 "Jeremiah 2:31 Explained"

2/14/2021 "Thoughts On Prayer "

2/13/2021 "Proverbs 14:14 thoughts "

2/11/2021 "Touching the Garment "

2/10/2021 "Should I Study the Bible?"

2/9/2021 "God Holds My Hand"


Jesus is my permanent anchor!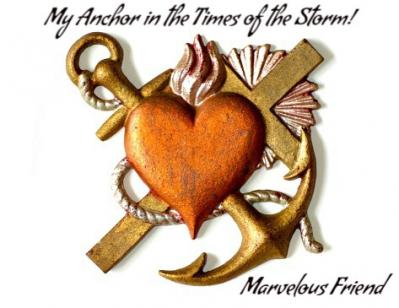 Are you a believer in Jesus Christ? Take a look at my new Bible study forum. Tell me what you think. By the way, anyone who tells me their personal testimony on how they became a believer this week will get 1000 gift points next week. This week's title is "Do You Believe?".





Come check out my new Bible Study Forum!



Feasting On The Word of God (E)
This is for a Bible study group.
#

2245217

by Marvelous Friend


———————————————————————————————————-



Take Up Your Cross



Prompt:
Matthew 5:10-12
10 Blessed are they which are persecuted for righteousness' sake: for theirs is the kingdom of heaven.
11 Blessed are ye, when men shall revile you, and persecute you, and shall say all manner of evil against you falsely, for my sake.
12 Rejoice, and be exceeding glad: for great is your reward in heaven: for so persecuted they the prophets which were before you.

This is the last beatitude. What does it mean to you, and why should we rejoice when persecuted?

Answer:
A good example of this, is found in Genesis 39. Joseph was falsely accused of trying to force himself sexually on the wife of his master, and was put in prison. Later through a series of events, he became 2nd in command to the kingdom of Egypt.

It is so easy to find ourselves getting angry when we are falsely accused of anything, especially when we know we are doing what is right. Life seems so unfair sometimes. However, God sees us. He has our back. If he rewards us for our evil deeds, how much more wouldn't he reward us for doing well?

What I noticed in verse twelve is that we will be rewarded in heaven. It makes me think of another scripture in the sermon on the mount.

Matthew 6:19-21
19 Lay not up for yourselves treasures upon earth, where moth and rust doth corrupt, and where thieves break through and steal:
20 But lay up for yourselves treasures in heaven, where neither moth nor rust doth corrupt, and where thieves do not break through nor steal:
21 For where your treasure is, there will your heart be also.




Take up Your Cross (E)
This will be a daily blog forum.
#

2225667

by Chris Breva AKA Marvin Schrebe

———————————————————————————————————


Gratitude List



1. Dishes
2. Laundry
3. Towels
4. Tax returns
5. Cell phone apps
6. Locks
7. Doors
8. Walls
9. Nice day of weather
10. Pictures


Jesus is my permanent anchor!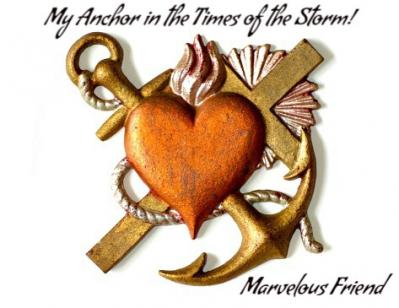 © Copyright 2021 Marvelous Friend (UN: pickmarvilla at Writing.Com). All rights reserved.
Marvelous Friend has granted Writing.Com, its affiliates and its syndicates non-exclusive rights to display this work.
Printed from https://www.writing.com/main/profile/blog/pickmarvilla/day/3-4-2021