| | |
| --- | --- |
| | My blog--I pull a card--if it doesn't speak to me...perhaps it is for you? |
I pull a card...if it doesn't speak to me...perhaps it was meant for you?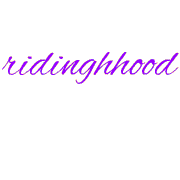 How to Read the Tarot

Begin by brewing a cup of tea,
a nervine, lemon balm or chamomile,
this is after all, your future.
A reading at the dark of the moon is best,
before the night creatures crawl
and bad humours fill the air.
Pick a circular deck, with a fairy-tale motif,
and no reversals.
Hold a question in your heart,
shuffle the cards and place them on the table.
Choose only two.
Like the ancient Israelites,
these are your seer stones, Urim and Thumimm,
black and white, yes or no.
Isn't that all you were asking?




January 10, 2021 at 11:31am
Believe XII


It is a sunny, cold (for Florida) Sunday morning. I have come, bundled against the cold, to the retention pond. It is early and there is a gaggle of birds about. There is a flotilla of Muscovy ducks, two moor hens, an anhinga, a solitary egret, and a random squirrel. I work in an adult dementia day stay. I am 69 years old and a few of the members are close in age to me. We boomers are aging and the vicissitudes of age are catching up with us. I feel we are all comrades in arms against the dying of our light.

I have brought dried, organic seaweed as a peace offering to my mermaid Sybylla as I have not come to visit for months.

I sense her ripple in the pond, place the wakeme at the edge. She senses my melancholy and sadness. She accepts the seaweed and in her chilling raspy voice, she sounds an answer to my unasked question of how to live in a world with such unutterable sadness.

"Look for beauty," she rasps, "always."

I turn to leave and vow to follow her command.


Oracle of the Essences--Cilantro--Discard what doesn't serve you.
© Copyright 2021 ridinghhood--p. boutilier (UN: ridinghhood at Writing.Com). All rights reserved.
ridinghhood--p. boutilier has granted Writing.Com, its affiliates and its syndicates non-exclusive rights to display this work.
Printed from https://www.writing.com/main/profile/blog/ridinghhood/day/1-10-2021