Printed from https://www.writing.com/main/profile/blog/sadilou/sort_by/entry_order DESC, entry_creation_time DESC/page/1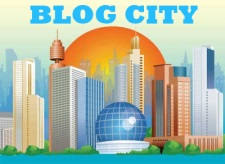 This book is intended as a place to blog about my life and things I'm interested in and answers to prompts from various blog prompt sites here on WDC, including "30-Day Blogging Challenge"
and "Blog City ~ Every Blogger's Paradise"


I'm not sure yet what it'll turn into, but I'm going to have fun figuring it out.
© Copyright 2020 Rhyssa (UN: sadilou at Writing.Com). All rights reserved.
Rhyssa has granted Writing.Com, its affiliates and its syndicates non-exclusive rights to display this work.
Printed from https://www.writing.com/main/profile/blog/sadilou/sort_by/entry_order DESC, entry_creation_time DESC/page/1