Printed from https://www.writing.com/main/profile/blog/troubadour
| | |
| --- | --- |
| | Welcome to the troubadour's continuing world, his poetry and the folly he calls his life! |
WELCOME, one and all
to the second volume of the troubadour's musings
(pictures into his soul)




evolution cannot tarry
new visions come starry-eyed
to everyone curious
enough to indulge
in fantasy and dreams

troubadours are muses
for the masses, singing
and frolicking gayly
although as the sunset wanes
I pray to the moon
the joy is always shared...

A HUGE THANKS to Carolina Blue
— may he rest in peace — for the Brand New Blue Ribbon he awarded this new humble demeure for my musings.
And here's a newly written tribute from our dear
Thomas
. Thanks so much, Thomas, Master Harper.
Master Cleaver
Alfred Booth twitters -- the whole world flitters
across the daunted page -- as though upon a stage
with words so rich with meaning -- of drama's din not weaning
never failing to enthrall -- right through the curtain call
© Thomas Harper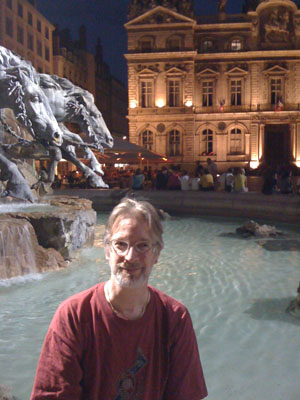 Check out my

P.(tree)Log

at the following link:
"Scattered leaves with poetic imprints"
by alfred booth, wanbli ska
© Copyright 2014 alfred booth, wanbli ska (UN: troubadour at Writing.Com). All rights reserved.
alfred booth, wanbli ska has granted Writing.Com, its affiliates and its syndicates non-exclusive rights to display this work.
Printed from https://www.writing.com/main/profile/blog/troubadour