Printed from https://www.Writing.Com/view/1837747
(5)

by

Pubhouse

A piece of historical free verse
THE WIND CHIMES FROM PURGATORY
The cavalry met for the gruesome scene.
A sergeant at arms, called them quiet.
Four stars marked the man with sword,
punishment was his to meter.

The accused numbered four and sat upon their mounts.
Steady they sat awaiting there fates.
With a grandiose, and bravado becoming of he,
four-star read them their crimes.

No court, no jury, just frontier law,
the murderous gang peered at the armed crowd.
Ropes bound their hands, ropes wrapped their necks,
ropes secured to the tree's massive limbs.

With a final proclamation the sword was raised.
With final emotions, the four faces were covered.
Moments ticked by, the cavalry watched
and with the dropping of a sword the execution took place.

As the horses leapt from their position,
the bodies, bounced, gagged, and hung,
dancing a twisted dance invented by the devil himself.
Death had found the murderous crew

As the cavalry left to the remains of the day,
A mild wind stirred the air.
The devil danced with delight to the silent sounds
Of his wind chimes from purgatory.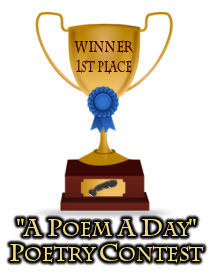 © Copyright 2012 Pubhouse (seth5792 at Writing.Com). All rights reserved.
Writing.Com, its affiliates and syndicates have been granted non-exclusive rights to display this work.
Log in to Leave Feedback
Printed from https://www.Writing.Com/view/1837747