Printed from https://www.Writing.Com/view/1842395

Try a little
love
instead of espousing hate
and intolerance.
When you embrace bigotry, prejudice, homophobia and stupidity,
you remain a Bible-thumping fool.


(An Archimedes Poem: Pi = 3.14286; each number corresponds to the words per line.)

Pi is the ratio of the circumference of any circle to its diameter. The circle is smooth and continuous, without sharp edges. I encourage you to try the circle of love, the circle that is tolerance, that which is kindness and that which promotes understanding. It is most becoming, and in it you may just discover your humanity. It is easy to do; just come down from your self-righteous, religious high horse. You just may find that it is a shape that affords you a much better interaction with reality.

If, on the other hand, you choose to remain a closed-minded, gay-hating, anti-Catholic, anti-reason, anti-science, judgmental, self-righteous, bitter, bigoted racist who thinks that Jesus will welcome you with open arms, then you are, indeed, a square.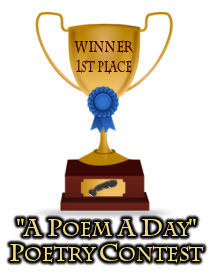 © Copyright 2012 Teargen (teargen at Writing.Com). All rights reserved.
Writing.Com, its affiliates and syndicates have been granted non-exclusive rights to display this work.
Log in to Leave Feedback
Printed from https://www.Writing.Com/view/1842395