Printed from https://www.writing.com/main/view_item/item_id/1898978-Candy-and--The-Crook
(15)

by

brom21

A poem that circles around a bag of candy with a strange ending.
There once was a man with a bag of candy

Who sat on a porch that was swell and dandy

All the children loved to come to his door

On Halloween where on candy they gorged

Wrappers and wrappers fell to the ground

From Snickers, Butterfingers, Skittles and Mounds

Then came a teenager who threatened to take

The man's bag that was large and great

But as the teenager approached the man

He did not know he had a plan

Some of the man's candy was not normal at all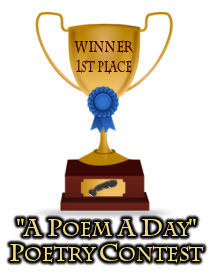 He gave the teenager something sweet and small

When he ate the candy he felt quite strange

An uncomfortable feeling he couldn't explain

Then his body changed its form

To the soft and chewiness of a gummy worm

Soon he was reduced to a tasty treat

That was delicious, lasting and very sweet.
© Copyright 2012 brom21 (ion_7 at Writing.Com). All rights reserved.
Writing.Com, its affiliates and syndicates have been granted non-exclusive rights to display this work.
Printed from https://www.writing.com/main/view_item/item_id/1898978-Candy-and--The-Crook