Printed from https://www.writing.com/main/view_item/item_id/1934802-Welcome-to-Blogging-Bliss-Subscriber
(3)

A letter to welcome new Blogging Bliss Newsletter subscriber

Greetings, New Blogging Bliss Subscriber!

Welcome to our Blogging Bliss Newsletter Family! Blogging Bliss is WDC's Unofficial Blogging Newsletter, and we are proud to have you as our newest subscriber. You can view the latest issue and all past issues at the following link:


Blogging Bliss Newsletter Archives (E)
Past Editions of Blogging Bliss - the Unofficial Newsletter for Blogging at WDC
#

1953632

by Wordsmitty ✍️


You will receive our newsletter on the last Monday of every month in your email. It will be sent free to your email box here at Writing.Com.

Besides our monthly Editor's Note, we also include a special Featured Topic with every issue. In regard to this, we'd like you to know that we are always looking for guest writers who are bloggers that keep a blog at Writing.Com. If you're interested in writing for our newsletter, please do not hesitate to let us know, because we'd love to have you! Just contact me, Wordsmitty ✍️
, and I will be sure to get back to you right away!

More features in our newsletter include Editor's Picks, which are entries from the blogs of our writers at Writing.Com - writers just like you - as well as occaision outside blogs. After all, good blogs can be found everywhere. Feel free to mention any you find on WDC or elsewhere at The Blog Board
or the Blogging Bliss Newsletter Forum
.

The Blogging Bliss covers Blog Events from around WDC and beyond. We also have a Special Item section that provides Tips & Tricks to help with blogging and WDC unique features that can be used with your blog. Most important, though, is our Welcome section where we list new blogs or old blogs that have been restarted. We encourage everyone to visit these to welcome them or welcome them back to blogging. After all blogging is based on friendly interaction.

If you have any questions about our newsletter or forum, please contact me, Wordsmitty ✍️
.

Once again, welcome to the family of Blogging Bliss Newsletter subscribers. We're so glad to have you with us!

Keep on Bloggin'!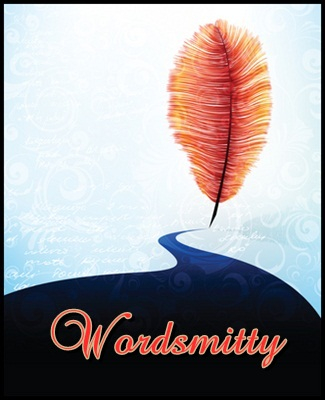 Blogging Bliss Editor-in-Chief/Publisher
© Copyright 2013 Wordsmitty ✍️ (wordsmitty at Writing.Com). All rights reserved.
Writing.Com, its affiliates and syndicates have been granted non-exclusive rights to display this work.
Printed from https://www.writing.com/main/view_item/item_id/1934802-Welcome-to-Blogging-Bliss-Subscriber