W/C 1,870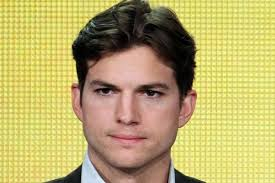 Vignette #4
Nick Novak Makes an About Face
There is a Mr. Petrilli on the phone Nick."
"OK. I got it."
"This is Nick Novak."
"Do not, I'm warning you, do not try and defend Gizzo. There's no good in him, and if you do, you'll wish you hadn't," Petrilli said.
"Gizzo and I have finished long ago; he's in custody in LA, out of my jurisdiction. No need in telling me not to defend him, but I do seek mercy for all criminals including you. Good bye."
"Sandy, I'm going to run my speech to the Police Academy past Willy, downstairs. Don't call be unless of an emergency. I'll be back soon."
"Sure, Sir."
"Willy, I'm happy you're in your office. I'll be right down. I have a speech and need for you to give me your response to it."
"OK, Nick, come on down, 1st door on your left when you enter the basement," Willy said.
"Sit over there, won't you Willy?"
Willy, before I start I need to confirm my philosophy on punishment for criminals. You know well how much I hated criminals. You didn't know this, but I was all for Zero Tolerance for criminals who broke any law. I also was all for three strikes and you're out, no matter the felonies committed. Willy, I saw hell in the criminals; I believed they were going to hell, also. Now, however, after seeing that felon, Gizzo dash through flames to save a boy from burring to death where no one else could do it, I've changed my philosophy too, "There is some good in the vilest of criminals." Willy, I know now that the goodness in these felons cannot be squashed, but encouraged by practicing mercy on these souls.
Willy, I've been considering giving speeches promoting more mercy in our judicial system. I have even prepared one for the police academy's graduating cadets. I want you to listen to it and make any comment that comes to you, OK?

Nick practiced his speech a few times correcting himself here and there. Willy thought the speech was wonderful, but he was worried that Nick won't be as popular as he might believe.
"Nick, there are many legal beagles who fought hard for these stringent laws without much mercy, and I don't see them being too favorable to your beliefs. Be careful, Nick; they have power to do you terrible harm."
"You are right; I just might stop these compassionate ideas, and stick to our system. Who am I to seek changes? I still, though, think there should be felons that constitute a strike and others that aren't a strike. I must put my beliefs out there, if only to save our country money by housing non-violent felonies. Of course, these felons need punishment, but not the same as murders, rapists, bank robbers grand theft thieves, armed robbers, safe crackers or other of these type felons. Putting away for life shoplifters who take a few dollars of groceries or hardware items isn't right; this felonious crime should not have a strike attached, but punishment, yes, but not the same as arsons, assassins, mad bombers or extortionist's for large sums.
Nick returned to his office. Where Sandy told him he was scheduled to speak to the cadets at 3:00 p.m.
Nick was off to the police academy. He arrived on time, and after a marvelous introduction, he began:
"My San Francisco's finest; I am not a stranger to your career. I began as you, a police cadet. After eight years of SFPD work and working up to a Captain Detective, I am aware of you patriotic devotions. Right on back to my relatives who came to America on the Mayflower, we believed in Justice. However, we believed justice needed to have an element of mercy in it. Recently, beginning with the Three Strikes and you're out Laws, we have been eliminating mercy, and having laws that show Zero Tolerance.
"Think about this: 3,278 people who committed nonviolent crimes like stealing $159 jacket or serving as a middleman in the sale of $10 of marijuana are serving life terms in prison. Sixty-five percent are Black and many suffer from mental illness. We taxpayers spend billions to keep them behind bars.
"Because of our overly extreme sentencing laws, thousands of people will never spend another holiday season with their families. Instead, these people will be behind bars until they die for relatively minor drug and property crimes. This is an injustice, as there isn't mercy in the sentencing.
"Cadets, take this true information to heart and deliberate over it. Please consider the problem is merely not showing mercy in the judicial system. Try and do what you can as a policemen and women to implement more mercy. Thank you."
Nick left feeling he had done some good, as he saw acceptance in the eyes of his audience, smiled as he approached his vehicle, yet the tires were flat and a note was on his windshield.
"Don't ever make any more speeches as the one you just delivered; I'm warning you."
On arriving at his office, Sandy had some bad news. A letter bomb had gone off while she was placing the daily news on his desk. Fire spurted across her desk, so she grabbed an extinguisher and had it out in a minute, but she called the fire department anyhow. The public servants made sure the fire was out and left.
Soon, as he was helping Sandy clean up the mess, the phone rang with a loud, brash individual warning him to stay away from promoting the use of more mercy in the judicial system.
"Who is this? Who are you with?" Nick asked. There wasn't an answer just a click from the other end. The caller was gone.
"Sandy, make an appointment with the Superintendent of the Schools we know each other, he's Mr. Hesselborg who was my principal at Lincoln High. Tell him I want to speak to the High school graduates on the Three Strikes and You're out Laws. Please explain as I know you can do how I see felonies that should not have a strike attached and felonies that need a strike attached are far different, but are currently treated the same."
Within an hour, Sandy said:
"OK, Nick you're scheduled to speak at Lincoln High School on May 28th at 1:00pm in their auditorium."
"Great, dear. Really great. I'll be there even thought I have second thoughts about just who I am. Can I make this volunteer work worthwhile? Should I quit? No! I can't quit; I'm going out to Lincoln on the 28th.
"Sandy, someone punched holes in my tires out at the police academy; that's why it took me a long time coming back. I had to have the car towed and the tires repaired. All is OK, now, but I'm sure this is just a token what my enemies can do. I don't like to admit it, dear, but I'm afraid, yet I can't quit my plan."
And Nick was there. He was introduced and spoke to Lincoln's graduating class.
"Fellow San Franciscans, we all know that this is the City of Saint Francis, and we know that Saints show mercy to all. How would you feel if you meditated on St. Francis and discovered, instead of a merciful spirit, an unmerciful one? This would be an affront to the truth. Let me relate a true story showing merciless sentencing that happened under our Three Strikes Laws?
"Patrick Matthews was arrested while riding in the truck of a friend who pawned stolen tools and a welding machine, which he was convicted of stealing. Patrick is now 25. He was sentenced to die in prison three years ago. 'I never in the world would've thought that could happen,' he says. 'Made one mistake and was treated like a murderer.' Patrick had no violent criminal history and had never served a single day in a Department of Corrections facility. One of the judges who reviewed Patrick's appeal said he did not 'believe that the ends of justice are met by a mandatory sentence for this 22-year-old,' but that legislation mandated sending Patrick away for the rest of his life because of unarmed burglary convictions when he was 17. See boys and girls, when he was seventeen, not even an adult under the law; he stole a few things a few times, and is now serving a life sentence as would a mass murder or a serial killer.
After the speech to Lincoln High students, Nick made his way to his vehicle only to see the same sick sabotage as after the speech to the Police Academy; four punctured tires with a note on the windshield warning Nick to stop trying to water down our judicial system with mercy, but this time his rear and side windows were shattered.
After recovering from this crisis, Nick asked Sandy to make an appointment for him to speak to the supervisors of Macy's department store on Geary across from Union Square... As before, Nick kept the appointment to speak about the unmerciful practices taking place in our society.
"Captains of industry, you are models for dozens of employees and customers, and you perform in this roll marvelously. All on lookers see in you maturity, virtue, and excellent leadership, yet we all need to be aware of the unmerciful ways creeping into the market place where employees may be fired for a single stupid mistake without getting a warning or a second chance.
"Here's a true story, said Nick:
"Anthony Jackson has a sixth-grade education and worked as a cook. He was convicted of burglary for stealing a wallet from a Myrtle Beach hotel room when he was 44 years old According to Jackson, because his court-appointed attorney failed to properly prepare for trial and did not even know the charges against him; Jackson chose to represent himself but did not understand anything during his trial. Because of two prior convictions for burglary, Jackson was sentenced to mandatory life without parole under South Carolina's three-strike law.
"Here is another true story: Teresa Griffin was sentenced to die behind bars for her first offense. She was 26 and seven months pregnant when police apprehended her with $38,500 of her boyfriend's cash and half a pound of his cocaine. Several years before, she told her boyfriend that she was leaving him. According to Griffin, he hit her and threatened to kill her and take two of her children away if she left him. . Griffin, now 47, has served 22 years in prison.
She was being treated as a career criminal from the Mafia or an outlaw bombing biker, yet what was she really? She was a frightened to death girlfriend acting under terrible duress as carrier of drugs for her intimidating boyfriend. I grant you, she should never have had a boyfriend as that, but life has ways as this.
Nick wrote in his journal: 'I might be able to speak to some news media and even get the Governor and President interested. After all, Obama has had some sentences lessoned.
Some felonious crimes shouldn't have a strike attached, yet punished. This is what I'm going to push to get on the ballot.